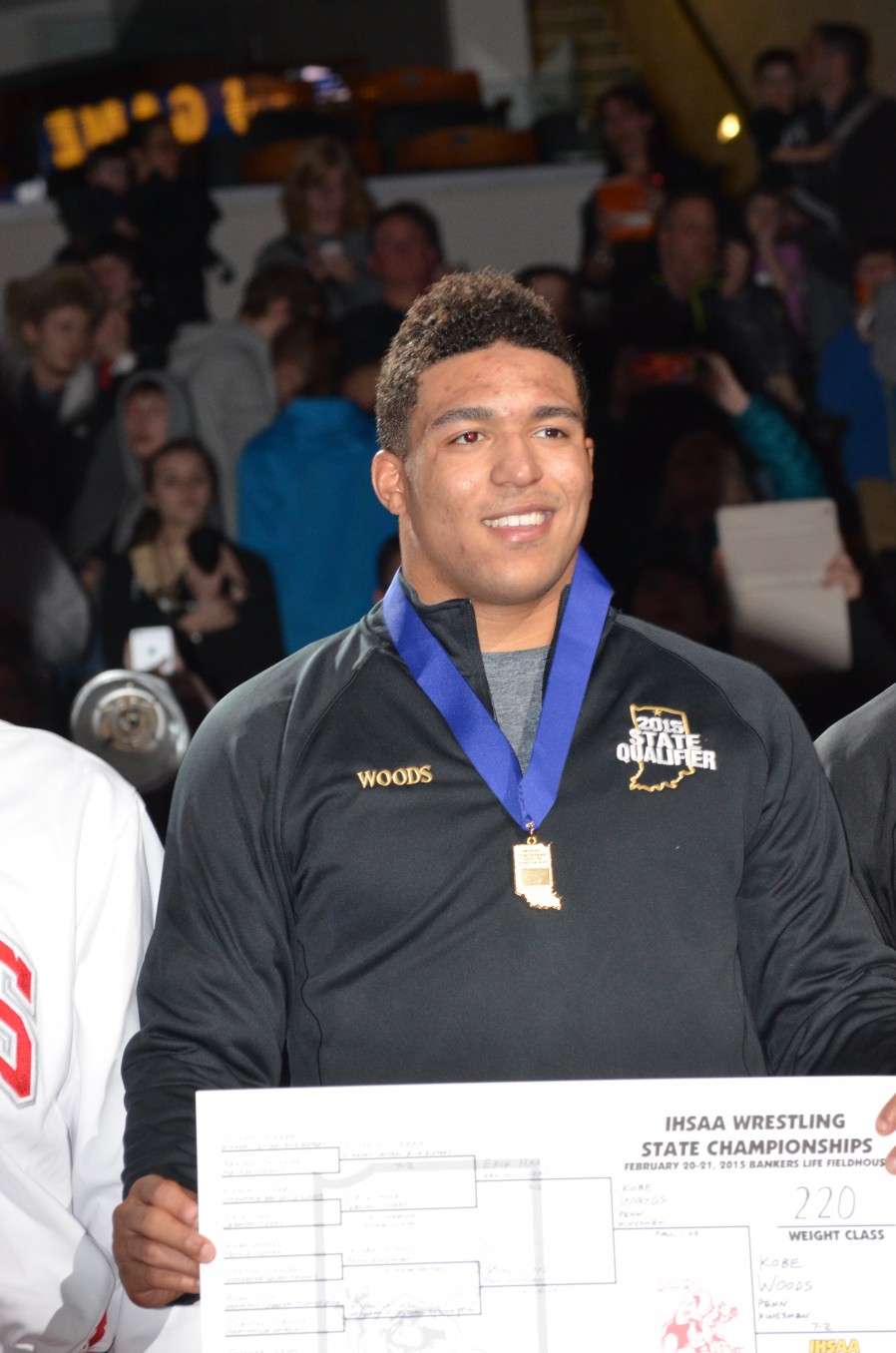 By ELAYNE SWAFFORD
He's athletic, confident, and has a heart of a champion.
Penn High School's Kobe Woods has met his goals and broken records. Now, he has a new challenge ahead of him. Woods announced that he has made a verbal commitment to wrestle at Purdue.
Woods has been wrestling since the seventh grade . Since then, he has gone on to win six ISWA state championships, a cadet folkstyle national championship in 2014 at 195 pounds, and placed 2nd in the NHSCA Junior Nationals at 220 pounds in 2015.
Woods not only has dominated in folkstyle wrestling, but has also made headway in both Freestyle, and Greco-Roman Wrestling.
A state qualifier his freshman year in 2013 at 220 pounds, Woods placed sixth at state at 195 pounds in 2014, and as a junior at 220 pounds he placed first in the IHSAA state tournament.  
Woods, who is also a star linebacker on the Penn football team, has been looked at by multiple schools, but it was on Saturday, Sept. 19, that he announced his verbal commitment to Purdue.
When asked why he had chosen Purdue University, Woods stated, " I chose (Purdue) because it's a great university. I get to wrestle for my state. Hard work pays off and they have a good recruiting class with new coaches."
Penn Wrestling coach, Brad Harper, said of Purdue, "It's a great program, that will help further (Woods') career, to maybe even help him win a world title in the future."  
With state titles underneath his belt, and a future at Purdue, it can be said that Kobe Woods is on to great things.