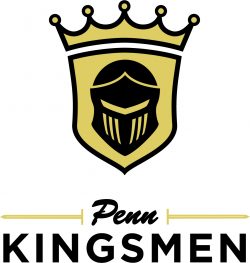 By BRAYDEN MINIX
Penn Boys and Girls Track Teams swept Adams on Tuesday, April 19, 2022.
The Penn Boys scored a 103-29 victory against Adams. The Penn Girls defeated Adams, 101-22.
One of the most notable performers for the Kingsmen was Blake Barker. Barker was the only male to pull in three blue ribbons against the Eagles. The first blue ribbon for Barker was in the 400-meter dash, where he posted a time of 54.18 seconds. His second ribbon came in the 4×400-meter relay. Barker, Elijah Coker, Connor Hamilton, and Seth Jankowski posted a time of 3:39.46 seconds. Barker's third blue ribbon came in the High Jump, where he set a personal record, hitting a height of 6-1.
In the Girls meet, two of the Kingsmen had a night to remember. Julia Economou and Aniya Taylor both came away with three blue ribbons for the Kingsmen.
Economou's blue ribbons came in the 400-meter dash (1:01.93), the 800-meter run (2:27.14), and the 1600-meter run (5:29.76).
Taylor scored two of her blue ribbons by running in relays. In the 4×100-meter relay, Taylor, Gigi Love, Emma Heintzelman and Sofia Ugwoke posted a time of 53.96 seconds.
In the 4×400-meter relays, Taylor, Reese Armour, Kendall Noetzel and Sofia Ugwoke posted a time of 4:42.49 seconds. Taylor's third blue ribbon came in the Long Jump, where she jumped 16-3.