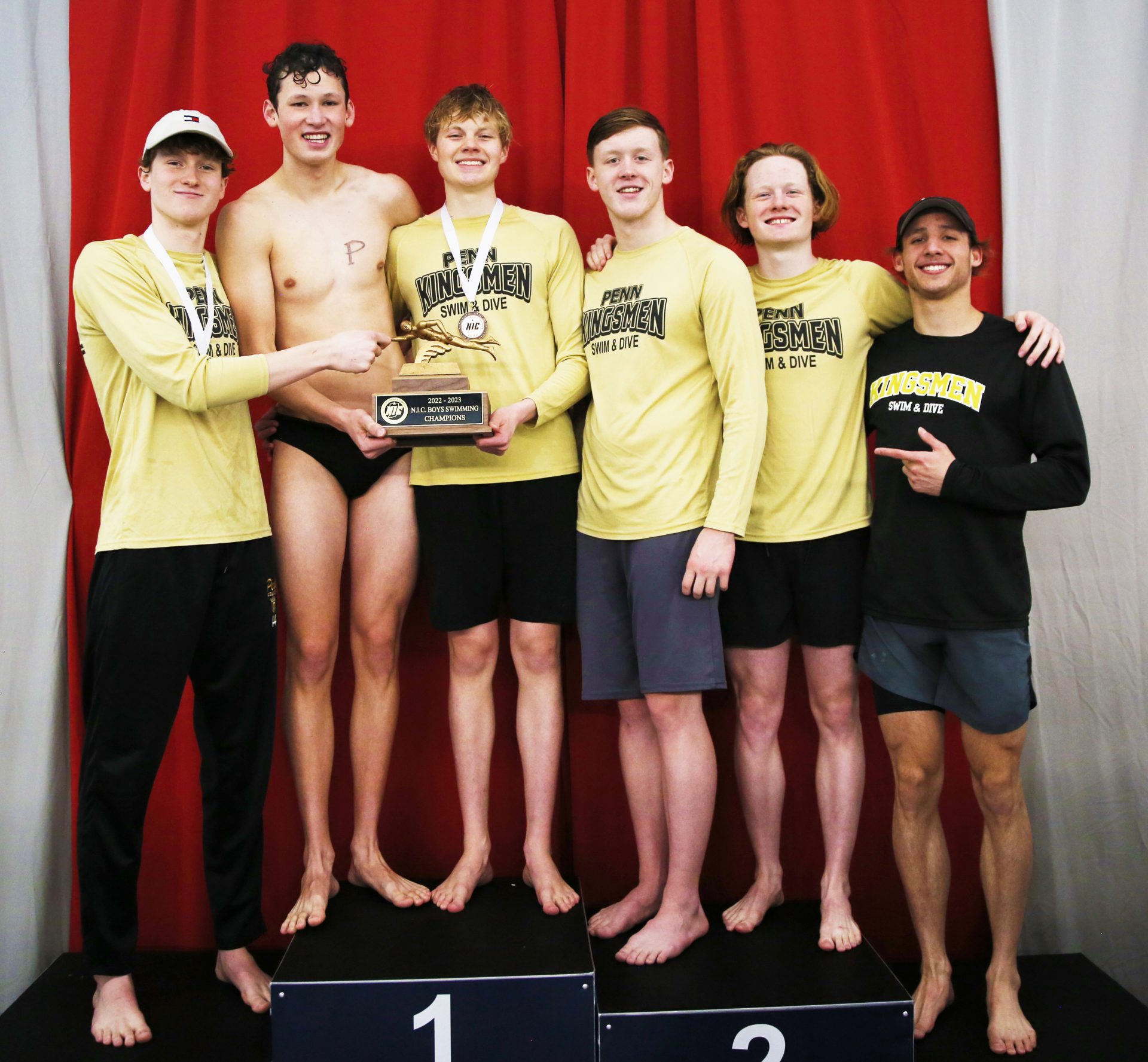 The Kingsmen Boys Swim/Dive Team took first place at the Northern Indiana Conference Championships with a score of 609 points. South Bend Riley placed second with 540 points.
Kingsmen highlights included Nate Temeles taking first place in the 200-yard freestyle.
Leo Ni also took home a blue ribbon in the 200 yard.
In the 100 yard butterfly, Nate Reininga raced to victory.
Matthew Weeks took home the individual crown in the 500 yard freestyle.
In the 400 yard relay, Reid Ohlson, Chris Oberlie, Leo Ni, and Nate Temeles won the gold.