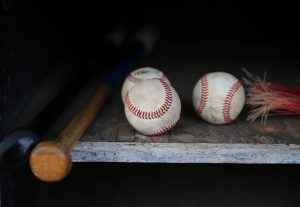 By KAMERON KOCH
The Penn Baseball Team, which has been to the State Championship Game twice in the past three seasons, worked hard in the summer to build their skills for another trip to Indianapolis next season.
The Boys of Summer played from the Indianapolis area to Iowa during the summer. Penn's experience in the summer is crucial to regular season success. The Kingsmen get better by facing big lefties or quick righties with different arm slots.
"With the Penn Team playing together in the summer, they achieved greater chemistry, and this will help the culture of winning stay alive," Penn head coach Greg Dikos said.