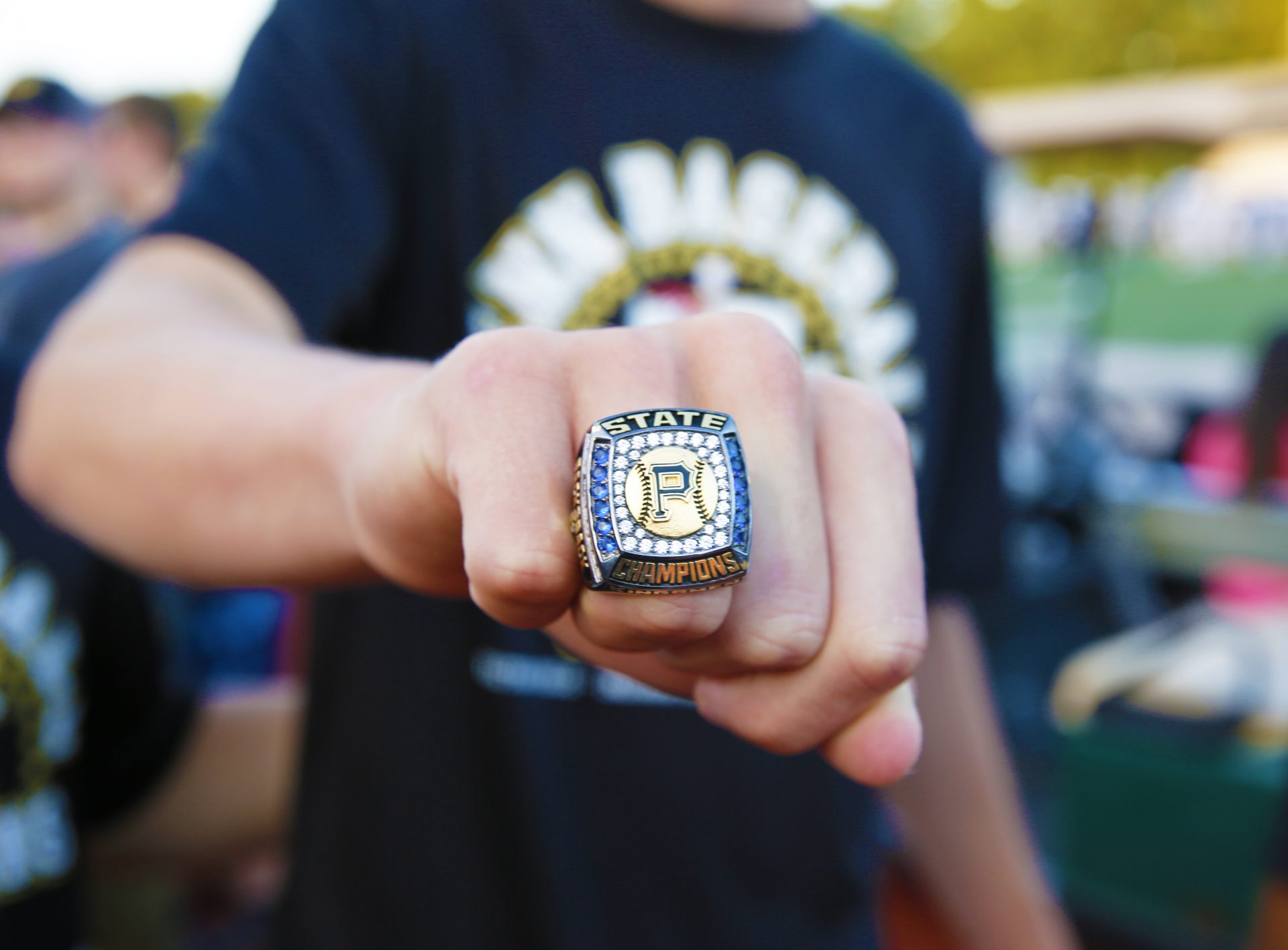 Starting this upcoming baseball season, high school baseball teams are allowed to utilize PitchCom.
PitchCom is an electronic system to call pitches between the catcher and pitcher. The catcher has a remote device as well as an earphone. The pitcher typically has a bracelet that shows the pitch and location. PitchCom can change the game of high school baseball by eliminating the chances of stolen signs as well as speeding up the game.
"I am anxious to use it," Penn Baseball Head Coach Greg Dikos said. "I think it will speed up the game, eliminate mistakes and eliminate miscommunications between coaches, pitchers, and catchers.
"This is the first year that it is being used, so there will be a learning curve on how to use it to our maximum benefit," Dikos said.
Among other technology being considered for Base ball is the automated strike zone. The automated strike zone is a programmed robot that calls strikes based on where the ball crosses the midpoint of the plate, 8.5 inches from front to back. This would not only speed up the game but make it more accurate as well, possibly reducing the among of time that players, coaches, and umpires argue over calls.