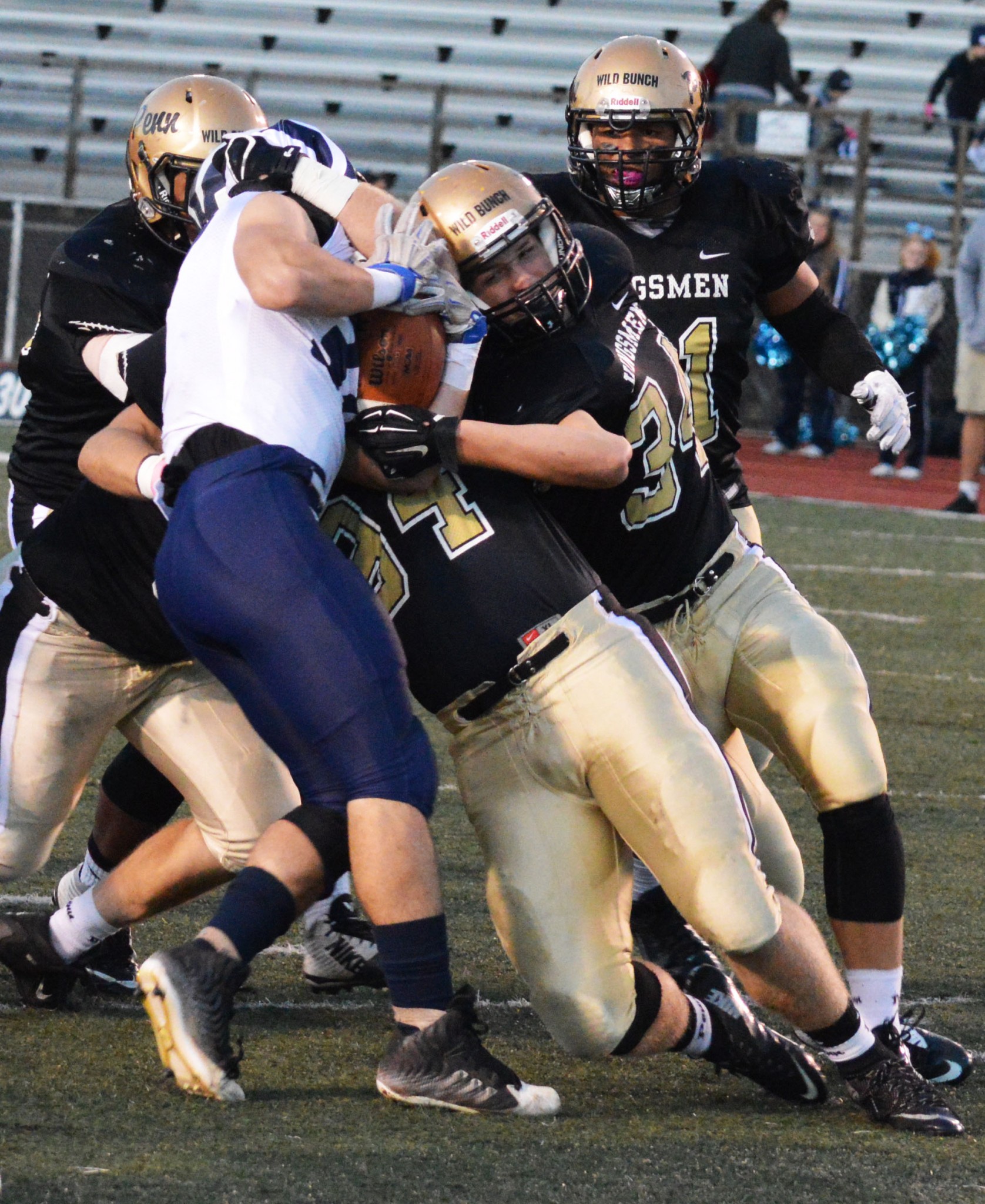 The "Backyard Brawl" was created when Penn and Mishawaka High School started playing each other in football. The Backyard Brawl is one of Michiana's top attended high school sporting events. Alum Cavemen and Kingsmen are always present at the Backyard Brawl, even young Kingsmen and Cavemen join in to watch their future high school come out with a victory or defeat.
I say there is no sweeter and memorable environment then playing at TCU Freed Field (Penn' field) or at Steele Stadium (Mishawaka's field). Most of the players from Penn and Mishawaka grew up with each other or at least know each other in some way. The Backyard Brawl is one of the biggest, if not the biggest game of the year for the two schools. The game is T.V., broadcasted by 46 W.H.M.E. Sports, as well a bunch of different radio stations are there broadcasting interviews from players and coaches, both stands for each team is packed and just an ecstatic environment from the beginning of the game to the end!
This week has been the hardest week by far, it's always the most intense week all year. All the coaches are fired up, anxious and just seem like they want to put on pads and strap on a helmet. Coach Cory is most amp'd up coach of them all. All week has been vigorous, with the whole game plan both offensively and defensively. Most of the coaches all know what it's like to play against Mishawaka, they know the feeling and what it's like. No better feeling then beating your city rival.
Myself and the other seniors we will remember this game and the games before against Mishawaka. These games are once in a life-time opportunities, to forever remember we have beaten our city rival. I can't wait for the energy and environment at Mishawaka's field this Friday night (October 16, 2015) for the N.I.C. Championship game. I hope this game will be a "legendary" game, as Coach Geesman would always say!