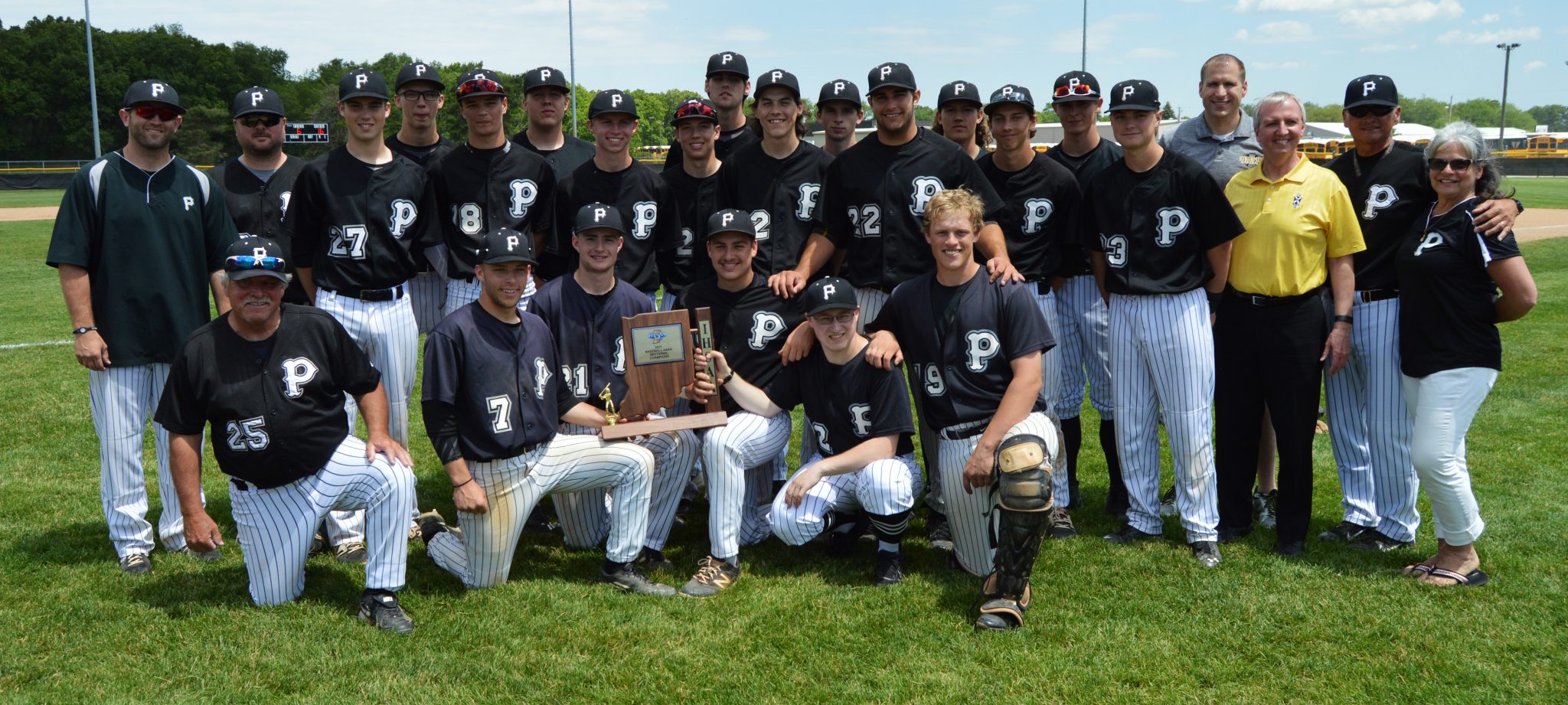 Penn High's Baseball Team erupted for five runs in the fourth inning and nine runs in the sixth inning, defeating Elkhart Central, 16-3, to capture the Class 4-A Sectional Championship on Monday, May 29.
Coach Greg Dikos celebrated victory No. 700 with the Sectional Championship.
Penn earned its fourth consecutive Sectional Championship, and won its 15th Sectional in the past 17 seasons. Penn owns 21 Sectional Championships overall.
Trevor Waite hammered a home run to spearhead the Kingsmen assault.
Matt Kominkiewicz and Ryan Lynch had three hits each.
Trevor Waite and Payton Kerr had two hits each.
Ryan Lynch drove in four runs, Niko Kavadas drove in three runs, and Trevor Waite, Nolan Metcalf and Payton Kerr drove in two runs each.
Next up for the Kingsmen is the LaPorte Regional on Saturday, June 3.
LaPorte Regional pairings
LaPorte (20-8) vs. Andrean (25-6), 11:30 a.m. Eastern Time
PENN (23-5) vs. Lake Central (23-8), 2 p.m., Eastern Time
Regional Championship, 8 p.m., Eastern Time