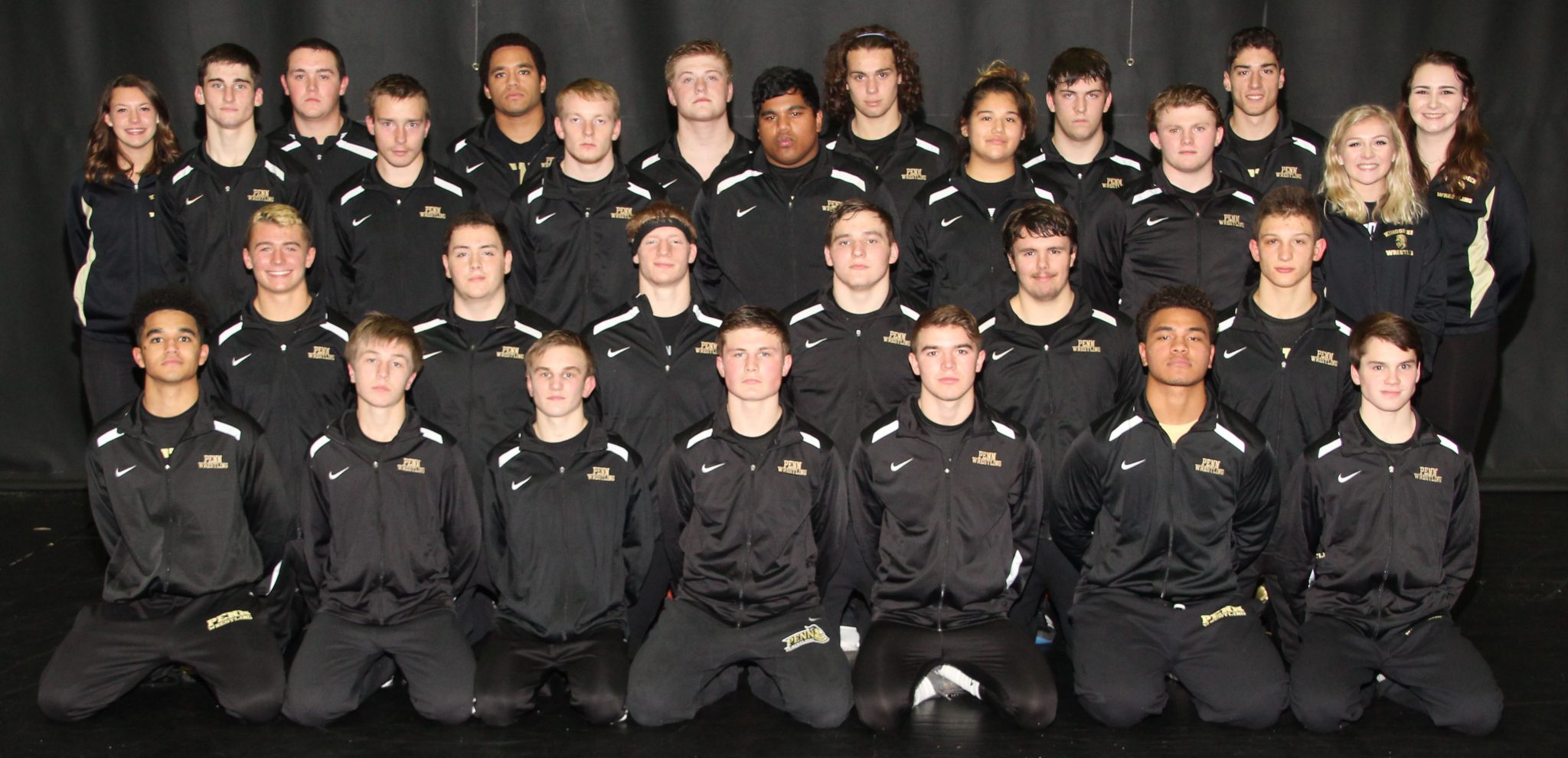 By LANCE TRIBBETT
Pennant Reporter
The Penn Wrestling Team took care of business at the Northern Indiana Conference tournament on Saturday, Jan. 14, as the Kingsmen swept by the competition by more than 100 team points.
Penn finished first in the 13-team field with 301 ½ points. Mishawaka finished second with 198 points.
Penn won the NIC crown for the sixth consecutive time.
Every Kingsmen wrestler placed in the tournament.
Capturing championships for the Kingsmen were Evan Light(106), Kory Cavanaugh (113), Tanner DeMein (120), Trace Manspeaker (138), Haden Hensley (145) and Jarod Swank (170).
Taking second-place honors were Jeffery Harper (126), Preston Risner (132), Rockne Hurley (160), and Max Chaffee (182).
Winning third-place bouts were Noah Brown (152), Dustin Hochstedler (195) and Lance Tribbett (220). Hezzy Devault (285) finished 5th.
The Kingsmen look to keep their winning ways going as they battle for sectional honors on Saturday, Jan. 28, at Mishawaka.