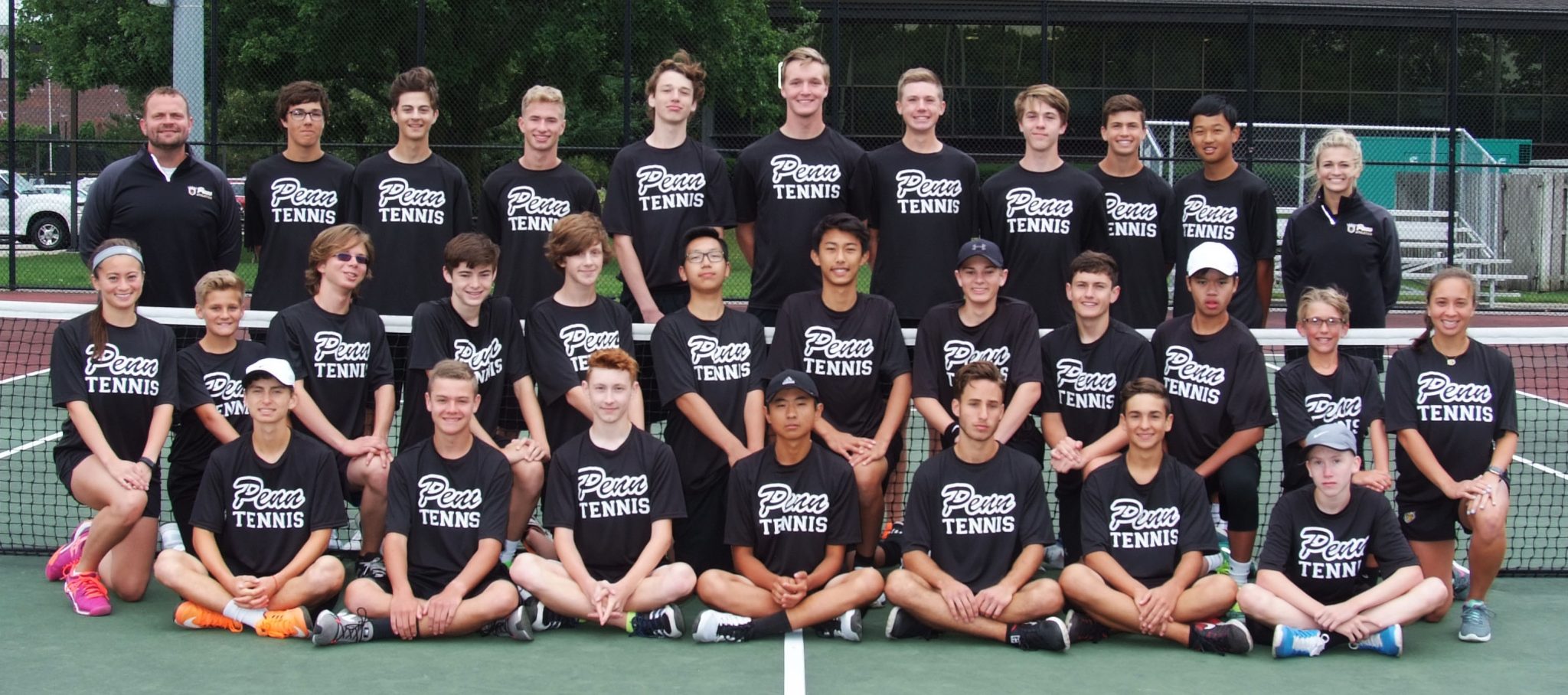 The Penn Boys Tennis Team stormed past Mishawaka, 5-0.
Singles
A.J. Antonelli (P) defeated Brock Bolinger 6-0, 6-0.
Will Thurin (P) defeated Brandon Vandall 6-0, 6-0.
Aidan Sucharetza (P) defeated James Buchmann 6-0, 6-0.
Doubles
Maity Spitters and Nick Casetti (P) defeated Kyle Sears and Nathan Fry 6-0, 6-2.
Alvin Wang and Jack Dinnon (P) defeated Jacob Beshara and Uriah Liskow 6-0, 6-0.