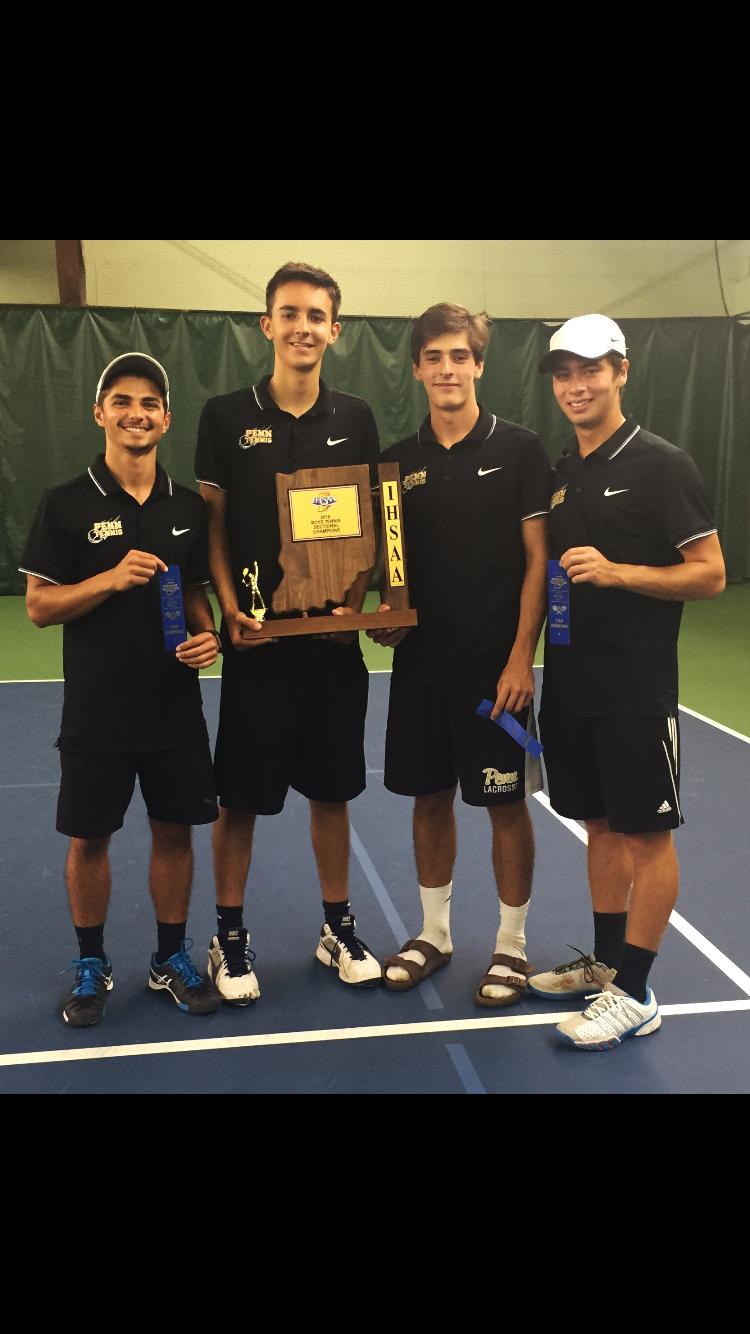 By STUART FEELEY
Pennant Reporter
The Penn Kingsmen tennis team captured its 22nd sectional title this past Friday. The team beat the Marian Knights on Thursday night by a score of 5-0 to secure a spot in Friday's championship match against Adams. The Kingsmen went on to beat South Bend Adams 4-1 on Friday night to take the crown for a school record 15th consecutive time.
When asked about how the Kingsmen were able to pull through yet again in the sectional, Coach Eric Bowers pointed to senior leadership saying, "Our captains (Cole Pollyea and Mason Lee) are two seniors who have been through this before. They knew what to expect. In total, we have four seniors on varsity, which gives us confidence moving forward."
That confidence will be readily needed as Penn will begin regional play on Tuesday night at Portage. The match is scheduled for 5 o'clock, and they will take on the LaPorte Slicers.