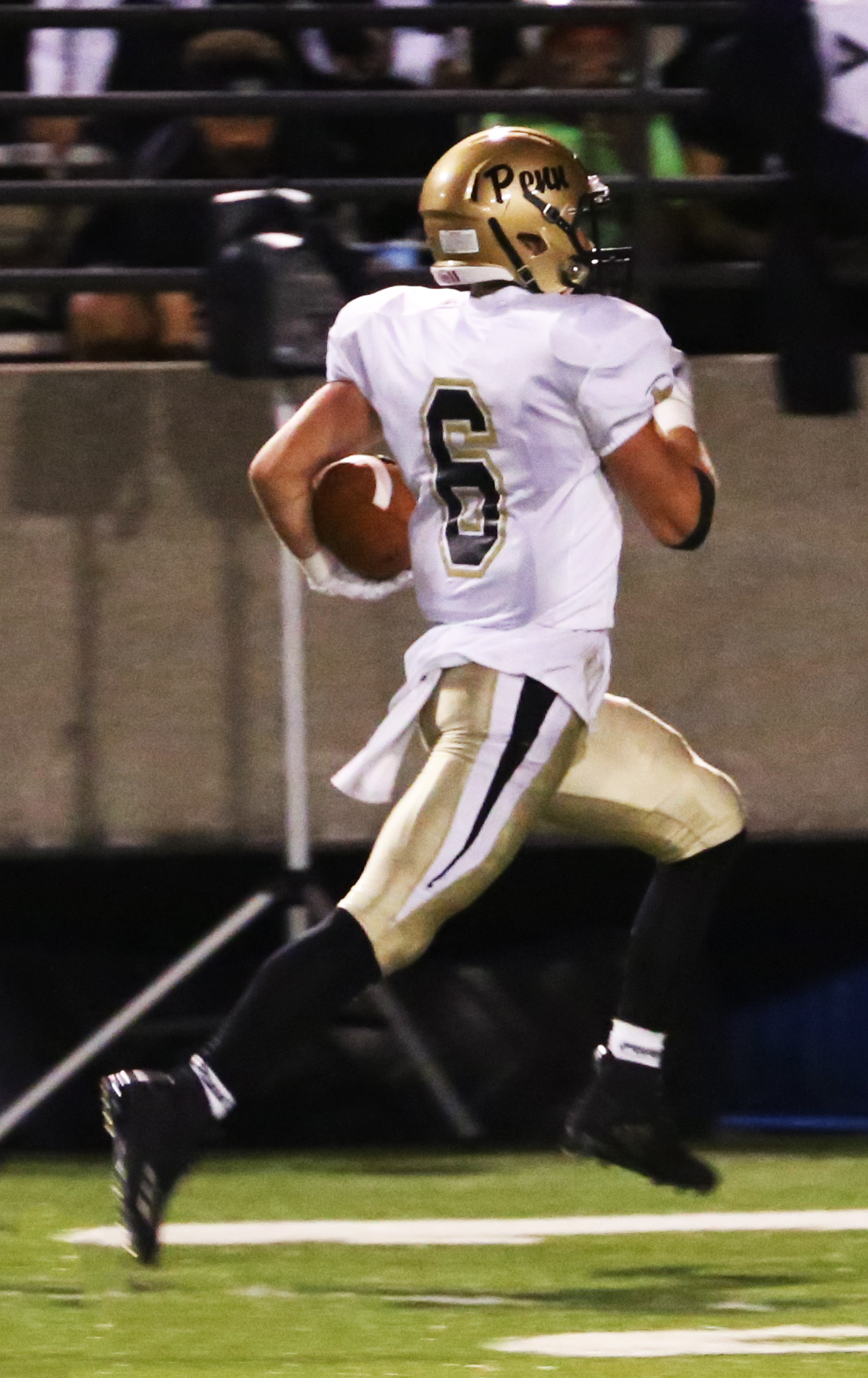 It was a typical regular season home game for Penn against the 12-8 Plymouth Pilgrims on Feb. 17, 2017.
Although Penn did win 69-45, that was considered an afterthought when the game clock read 0:00. The reason why? One of Penn Basketball's smartest players and most gifted leaders, Drew Schneider, was helped off the court by trainers because of what proved to be a season-ending hip injury.
The injury was ultimately caused by a pick play that Schneider was defending. He fought through the screen in order to follow the offender he was defending. In the process, he hit the court hard. At first, the Penn sideline had little concern for their key player as he got up immediately preceding to grab the defensive rebound.
"All I saw was Drew fall to the ground after he was screened," Penn manager Zach Parcell said. "At first, we assumed it was just a cramp, because he didn't seem to be in much pain."
However, Schneider then fell again in transition, and this time, it was evident he wasn't getting up. The refs had to pause the game to allow the Penn trainers to carry Schneider off the court, leaving the Penn fans and bench in dismay and worry.
"I tried to stay positive hoping that it was just a minor injury and that I could play through it," Schneider said.
As the basketball team hoped for positive feedback from Schneider after his MRI scan, they didn't get the response they were wishing for, as they found out that he had a major hip injury, which prevented him from playing any kind of basketball for the rest of the season.
Although Schneider's senior season for Football looked in doubt, his grit, motivation, and a strong supporting cast best contributed to his surprisingly quick recovery, and the Kingsmen leader is making an impact on the football field in 2018. Schneider's return to Penn's 'Wild Bunch' defense was punctuated with a Pick-6 of 62 yards against Merrillville.
"Returning back to 100 percent has been a journey," Schneider said. "Having trainers like we do at Penn and a good support system at home in my family is really what has helped me through it."
In addition to the trainers, Schneider also explained the specific impact his father, former Indiana University Football Star Randy Schneider, has had on his comeback.
Schneider added that his father has been a major on his mentality when it comes to football.
"Having someone at home who knows so much about football has been so helpful in helping me grow as a football player," Schneider said. "From giving positive feedback after a tough loss or watching film with me before games, I'm lucky to have him as my dad."
Schneider's older brothers, Blake and Connor, also played football for Penn and also helped fuel his love for the game of football and helped him develop his competitive nature. Those forces contributed to his comeback.
"My whole life I have grown up watching football and playing it and I was just wired at a young age to compete," Schneider said. "With siblings (Blake, Connor, and his sister, former Penn Volleyball star Aly Schneider), who have all played sports, our backyard games got very competitive and I had to learn how to hold my own from a very young age."
During Schneider's journey toward returning to stellar form, all of his assets would prove to be more than enough as he would recover from his hip injury as he was able to practice all summer with the football team.
Schneider was confronted with another challenge before the 2018 Football season. Kingsmen Head Coach Cory Yeoman asked Schneider to switch from linebacker to safety, which is arguably one of the most difficult adjustments to make defensively because your assignment completely changes. Not only that, but Schneider had to take on the role of being the leader and the communicator on defense.
Rather than fearing the change, Schneider embraced the challenge and learning experience.
"Adjusting from linebacker to safety has been fun," Schneider said. "The coaches have helped tremendously in getting me ready to be able to play well.  They have taught me everything I need to succeed at this level. It has helped knowing that I can count on my teammates around me to do their job which makes me focusing on my job a lot easier."
Yeoman thinks very highly of Schneider.
"Drew is a student of the game of football," Yeoman said. "His work ethic, focus, and knowledge of the game allows him to understand football concepts better than most players, which is why I felt comfortable changing his position and leadership role. He is also a really good cover guy who can read the quarterback's eyes and make plays on the ball, as well as a good tackler, so we thought he would adjust well to that position, and he did."
Schneider, who is a member of Penn's Student-Athlete Leadership Council, takes his role as a leader seriously.
 "As a leader on the football team I try to set as good example on and off the field as I can to the people around me," Schneider said. "I try to work just as hard in the classroom as I do on the field and lead by example so others will too. I try to keep up the energy and the attitude of the players so we can continue to perform on every Friday night."
Through all the adversity and trials, and suffering Drew has gone through over the past year, it emphasises his perseverance, determination, and his love for sports, especially for the game of football.