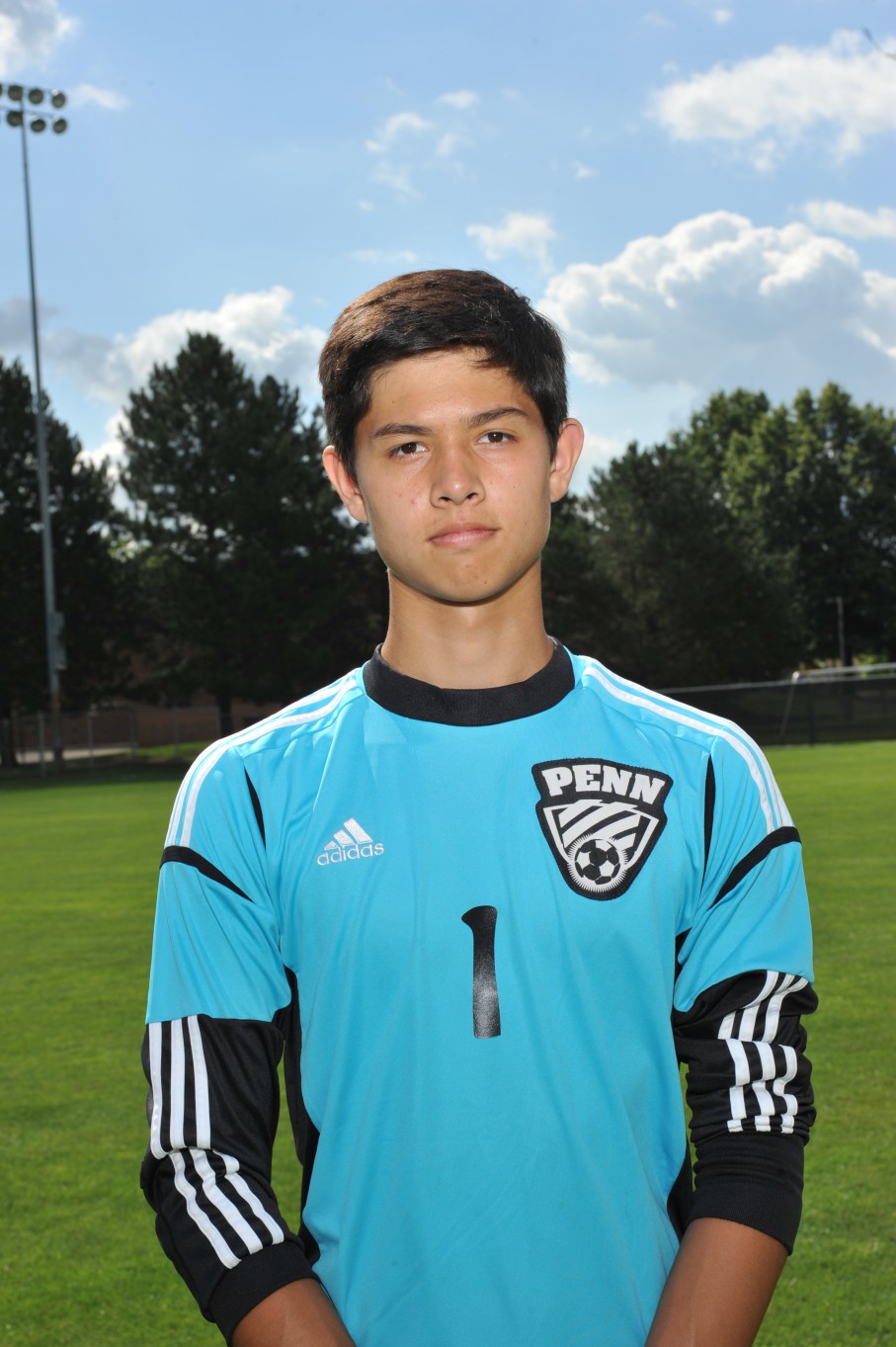 By MASON PLUMMER
Pennant Reporter
Penn High School Boys Soccer fans know Evan Mercurio as a great goalkeeper, but now he is a goal-scoring threat! Mercurio scored a goal against Bremen in a game on Monday, Sept. 19.
Mercurio got a chance to play in the field, as Penn was already beating Bremen handily, 8-0. When he entered onto the pitch with 4 minutes remaining, he was working at the striker position with a close friend and teammate, star defender Daniel Gries. Almost immediately after going into the striker positions, Gries assisted Mercurio with a beautiful ball and the goalie made no mistake from outside the box, placing it in the top corner to seal the game for the Kingsmen.
Mercurio had this to say when asked how it felt to score for his school: "It's a good feeling. I joke around with everyone about how I am a clinical finisher, but actually putting one away was really cool."
This story gets even better when you consider that life-long friends Evan Mercurio and Daniel Gries have joked and talked a lot through the years of playing together, about being "the dream team" striker duo. Mercurio and Gries have been on the same club team, Junior Irish, for most of their lives, and Mercurio had this to say about making their dream come true: "It was a lot of fun to get the opportunity to play with him up top, and get one on the board for my team."
Mercurio will be back on goaltending duties as the unbeaten Kingsmen gear up for a run at the state championship.