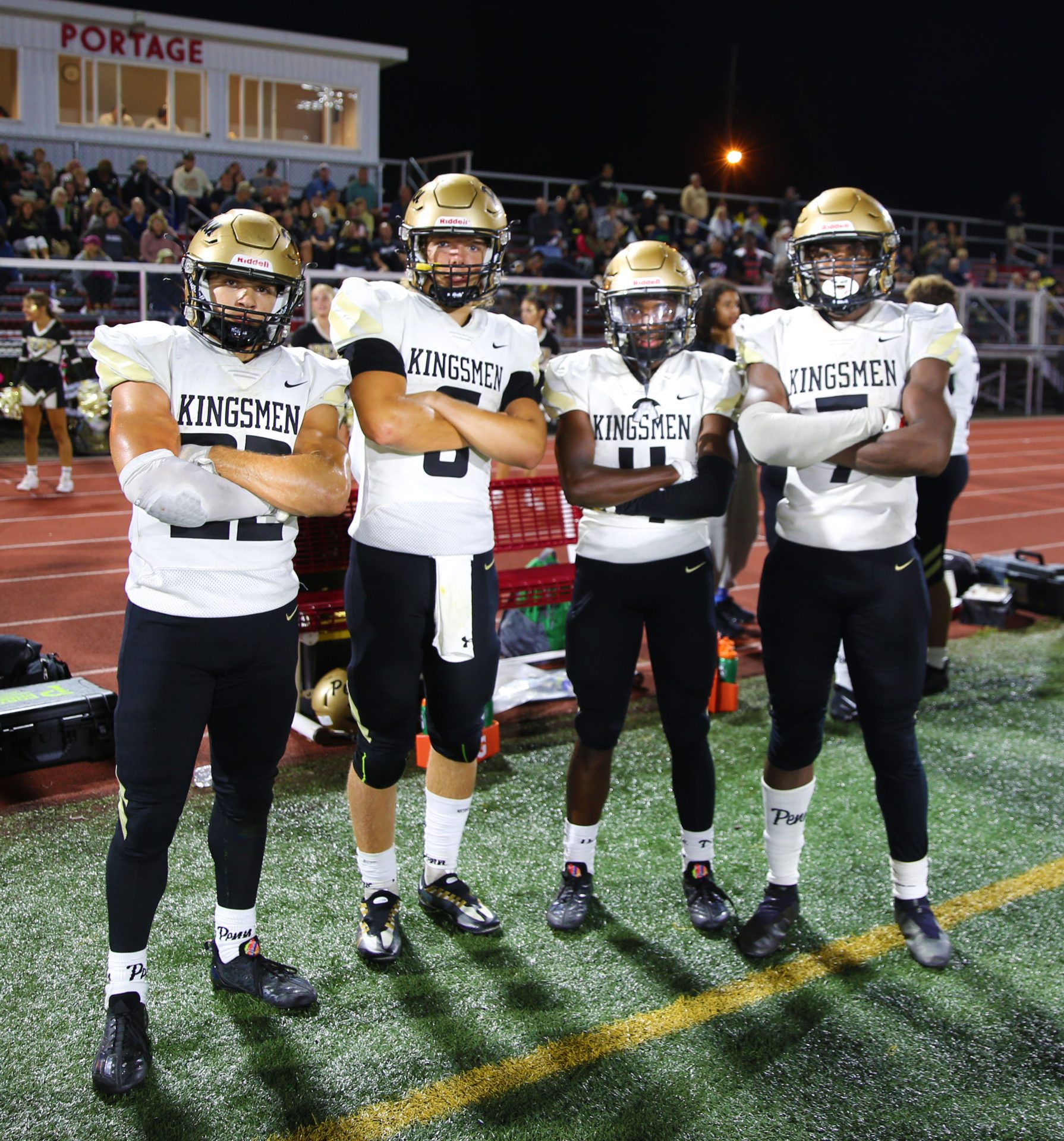 The Penn football program has been known as a powerhouse in the state for decades but has had a couple of seasons in a row that has not been up to the usual Penn standard. However, this year the Kingsmen have started off hot and seem to have something to prove. Head Coach Corey Yeoman, Varisty Quarterback Nolan McCoullough and Varsity Middle Linebacker Ryan Treber share their thoughts on this year's team.
How is this team different than others in recent years?
Coach Yeoman: "You know, we have built a program here that has been very successful. This team has some excellent senior leadership, and has some dudes on both sides of the ball that can really play."
McCoullough: "Just the chemistry between the guys. We love each other and want to play for each other. Every day at practice it is a competition, we all want to be great and we hold each other to a high standard."
Treber: "The group of seniors we have is special. We have all been close for a long time, and we want to compete. We feel like we have something to prove, and we know we have the ability to do it. It's up to us how far we want to take this team."
What are the strength of this year's offense?
McCoullough: "I think that we have a lot of talent. We have guys at multiple different positions that can be special with the ball in the hands, and running behind an offensive line like we have is special. The guys up front set the tone for every game."
Treber: "I believe our defense has been dominant because we have returning starters on the d-line and linebacker crew, so we have some chemistry already built with each other and we have faith in each other doing our own job to make it really hard to find gaps to run the ball."
What does the victory over Valparaiso while honoring your former coach mean to you?
Coach Yeoman: "It's special. Coach Geesman has done so much for this community and the people here, so being able to win in a convincing fashion like that just made the night that much more special."