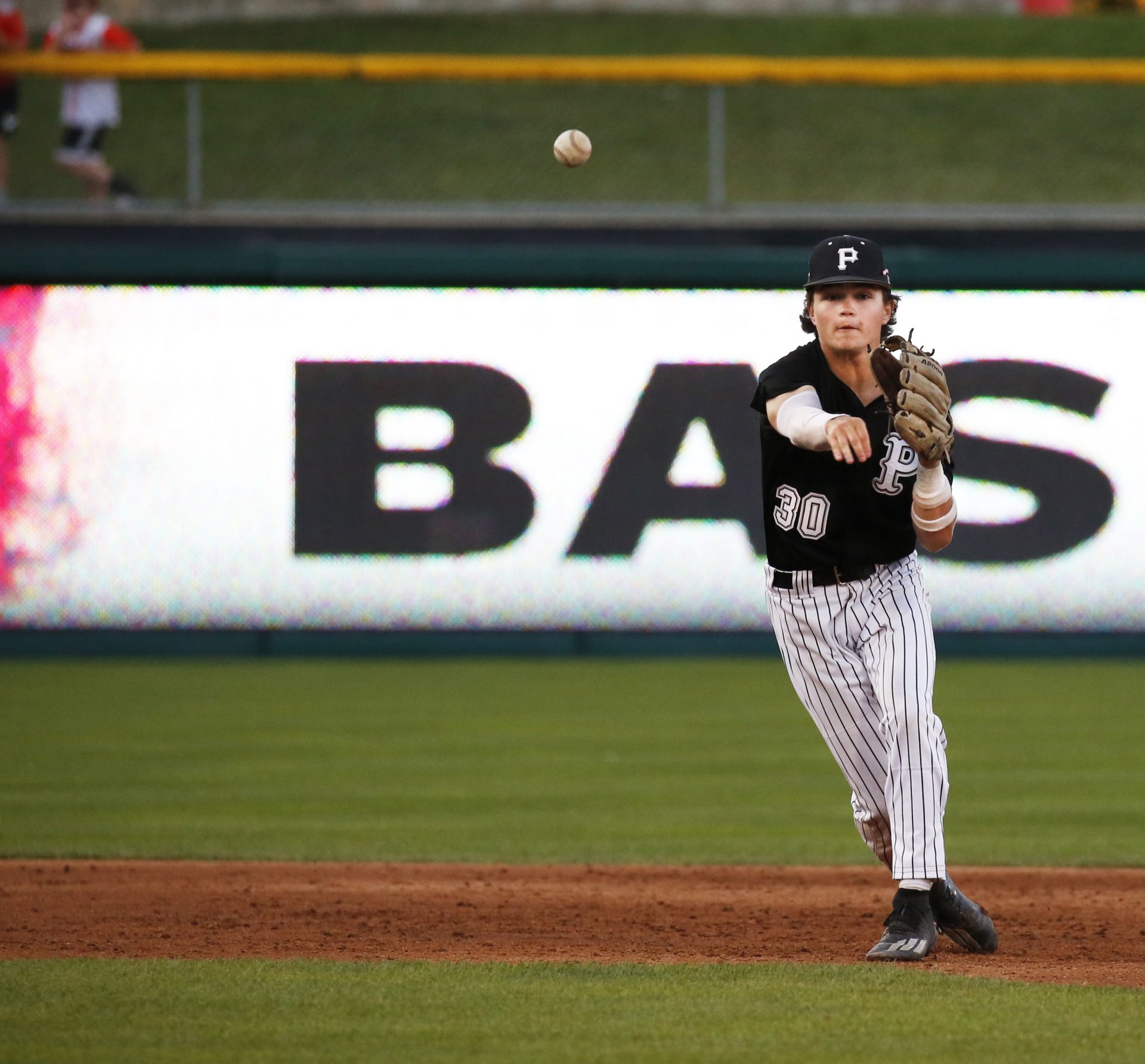 This past Saturday, April 15th, the Penn Kingsmen Baseball Team won the first game of their doubleheader against Crown Point (6-2).
Both teams started out slow to start out the game with a scoreless first inning. The Kingsmen put up the game's first run in the second inning after Ezra Vespie hit an RBI single to bring in Casey Finn.
The Kingsmen didn't score again till the top of the 4th when Cam Dombrowski hit an RBI single to knock in Ezra Vespie. RJ Cromartie hit a double to bring in Mason Campbell. 
Going into the 6th inning, Ian Hernandez had just given up only two runs making the score 3-2. The Kingsmen retaliated well to the runs put up by Crown Point when Evan Tuesly hit a 3-run homer to put the Kingsmen up 6-2. Tuesly's reaction to his home run was priceless.
"You know after not hitting so well as a team, I believe that my home run sparked a boost into our team to start hitting the ball."
Zack Pelletier agreed with this statement saying, "We needed that home run."
The Kingsmen finished the game with a 6-2 win after Mason Campbell replaced Ian Hernandez after he pitched 5 innings allowing 2 runs and having 3 strikeouts to pitch in the 6th and 7th inning to finish out the game.
After the good performance from Hernandez, he stated, "I liked the way our offense played this game. It allowed me to stay comfortable on the mound and maintain control allowing us to win the game."
Unfortunately, the Kingsmen couldn't complete the comeback they made in the bottom of the 7th inning after scoring 4 runs. The final score was 9-6.