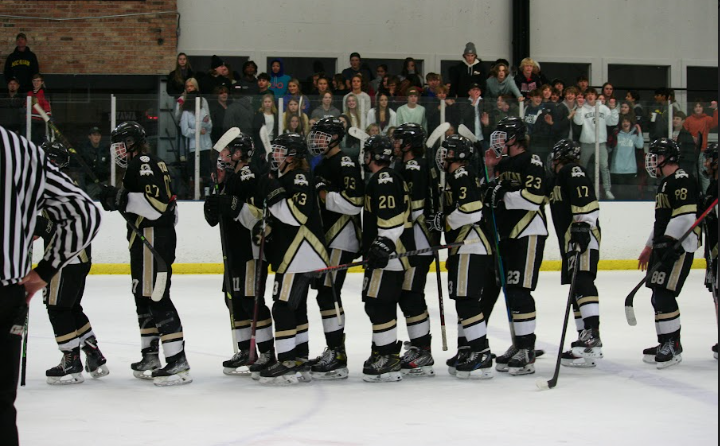 The Kingsmen faced tough opponents in a big crossover tournament the weekend of Dec. 10.
On Friday, the Kingsmen put on a hard fought game and lost to Bishop Noll (1-0).
Saturday, the Kingsmen took on the Fort Wayne Vipers and won (2-1). Bryce Crawford scored a high pace breakaway and Max Workman scored the game winning goal with less than five minutes on the clock.
Later that night the Kingsmen lost to Central Indiana (5-2). It was a close game through the first two periods, but Penn lost its energy in the third, and Central Indiana would capitalized on it.
Sunday morning, the Kingsmen lost to Lake Central (3-0).
The negative outcome was a reminder to the Kingsmen who continue to struggle with the ability to score goals. Penn is hopeful to still make a rebound this season, as missing key players return to the rink.