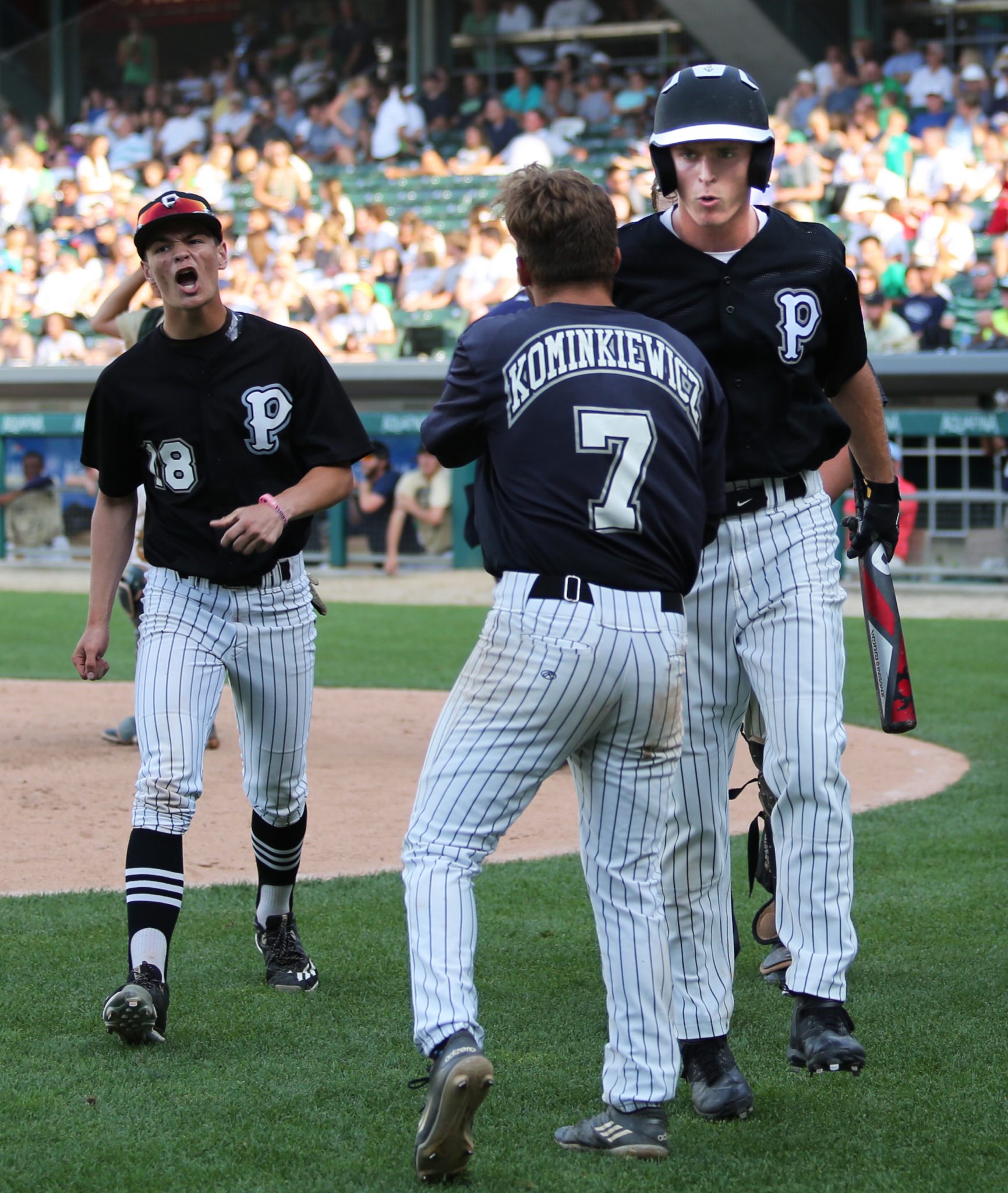 Penn High School's Baseball Team turned a Championship effort in the State Championship Game, rallying from a 3-1 deficit in the sixth inning to force extra innings, but the Kingsmen were defeated by unbeaten Indianapolis Cathedral, 4-3, in eight innings on Saturday, June 17.
Trevor Waite won the IHSAA Mental Attitude Award.
Waite got the Kingsmen started in the first inning, smacking a triple. Waite scored on a grounder by Niko Kavadas.
Penn rallied in the sixth inning to erase a 3-1 deficit. Nolan Metcalf singled and Ryan Lynch reached on an error that advanced Kingsmen runner Brock Boynton to second base. Payton Kerr hammered a double to score Boynton, and Nathan Lovisa's sacrifice fly scored Lynch.
Nolan Metcalf led the Kingsmen effort with three hits.
Penn finished the season with a 27-7 record.