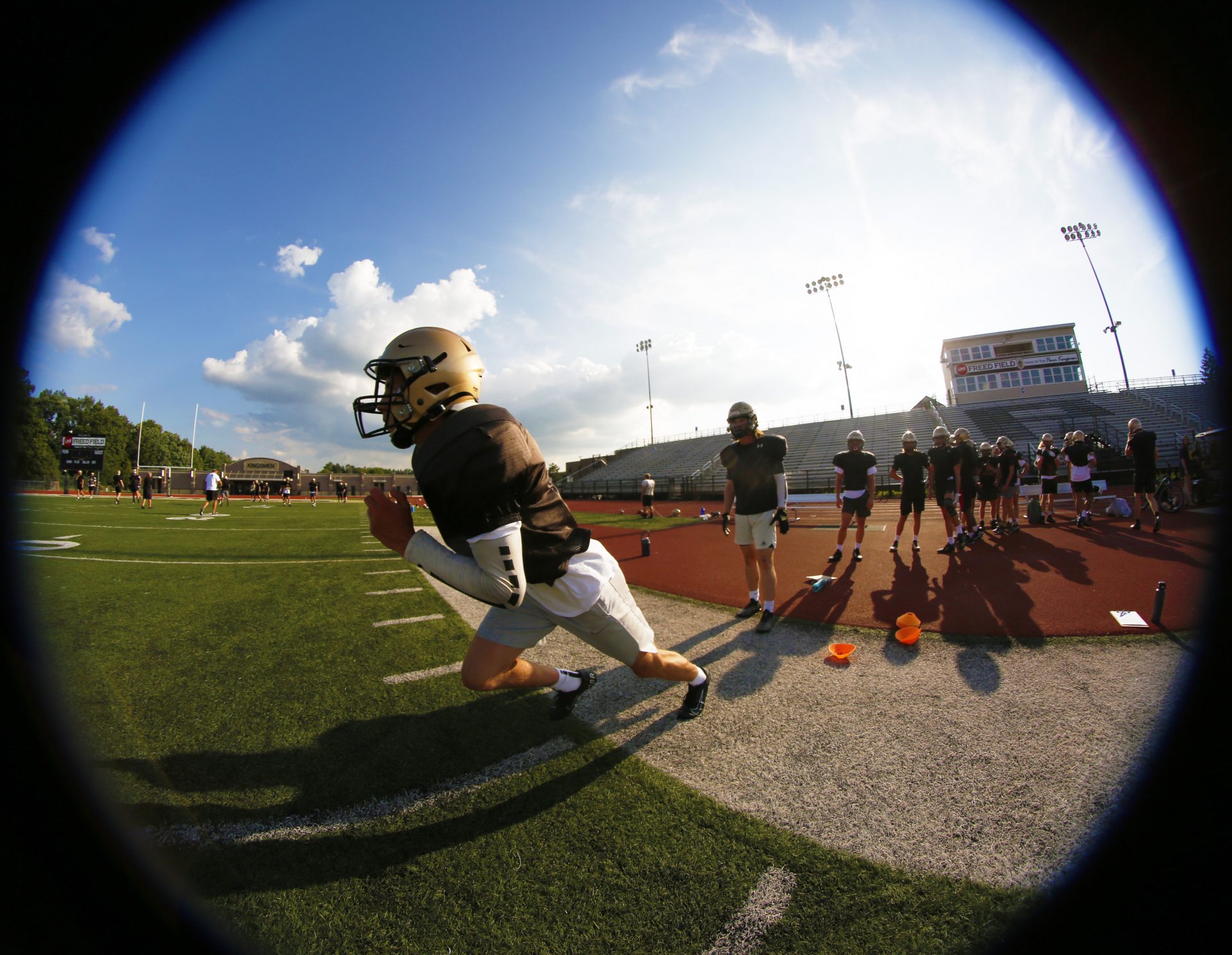 Penn JV Football dominated LaPorte with a 33-0 victory on Saturday, Aug. 28.
Jake Balis started the Kingsman scoring with a powerful 5-yard touchdown run.
Nolan McCullough launched two TD strikes, hitting Jackson Arter for 30 yards and D.J. White for anther 30-yard shot.
Ezra Vespie added another score to the board with a 3-yard touchdown run.
The final touchdown for the Kingsmen came from Dominic Bonner, who sprinted for a 50-yard touchdown.
Michael Champlin sacked the quarterback, and Evan Whitten, Vincent Horner, Nate Batchelor & Eli Lupa each ripped off passes for the Wild Bunch.