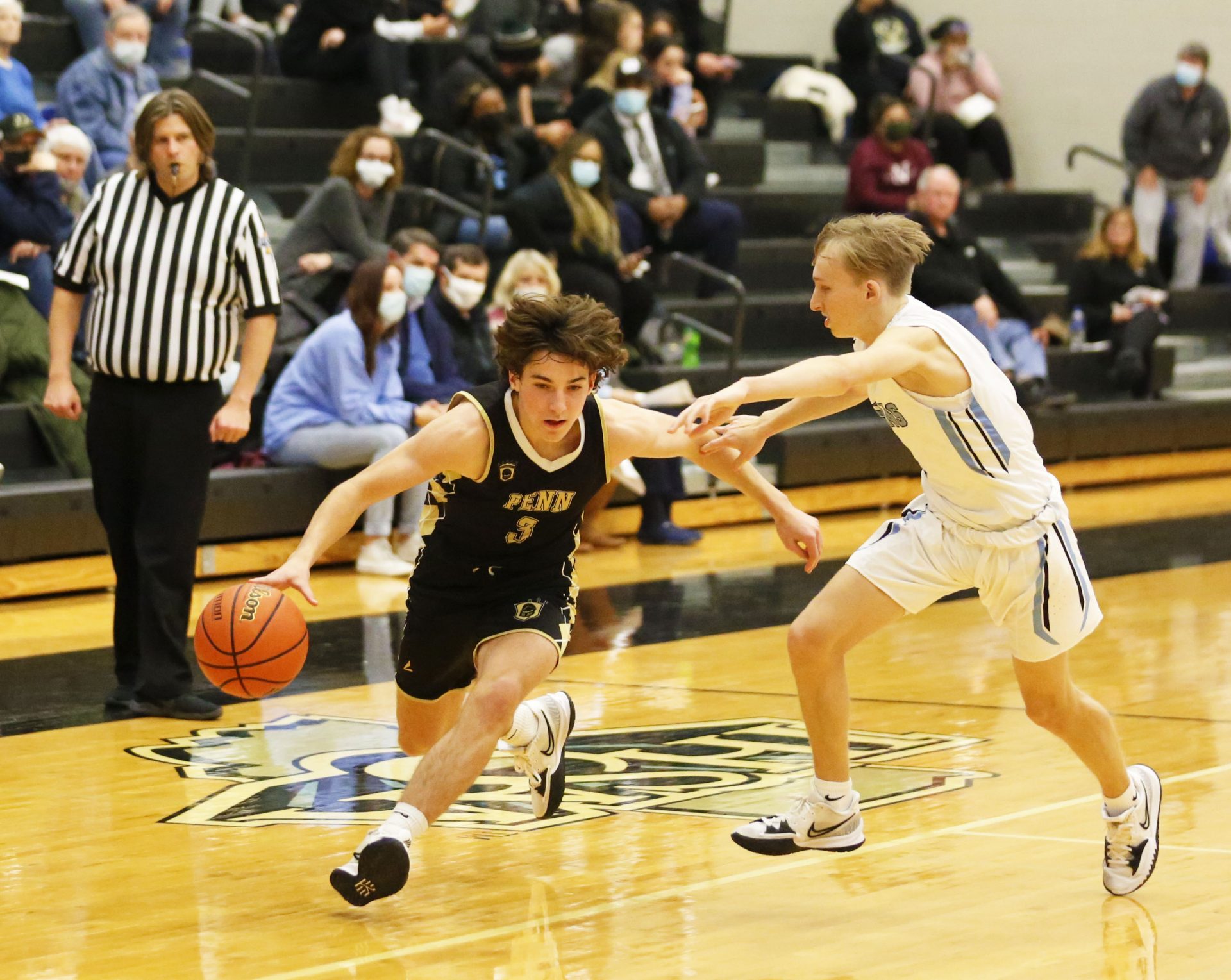 After the first quarter the score was 13-14 and Penn was down by one. by the end of the half, Penn was up by 12. The Kingsmen then dominated the second half and ran away from Plymouth, 75-37.
Kellen Watson had 6 points in the first half off of three 2-pointers but he caught fire in the third quarter. He scored 18 points in one quarter. The offense and defense were both clicking and Penn held Plymouth to less than 10 points in three of the four quarters, only allowing  them to score 37 points. Every player for Penn had at least 2 points in the blowout  but there were some standouts.
Elijah Benson scored 14 points. Casey Finn scored nine points, all in the fourth quarter.
Ethan Good scored nine points, and Maverick Brown scored six points.