Hildebrandt seeks state title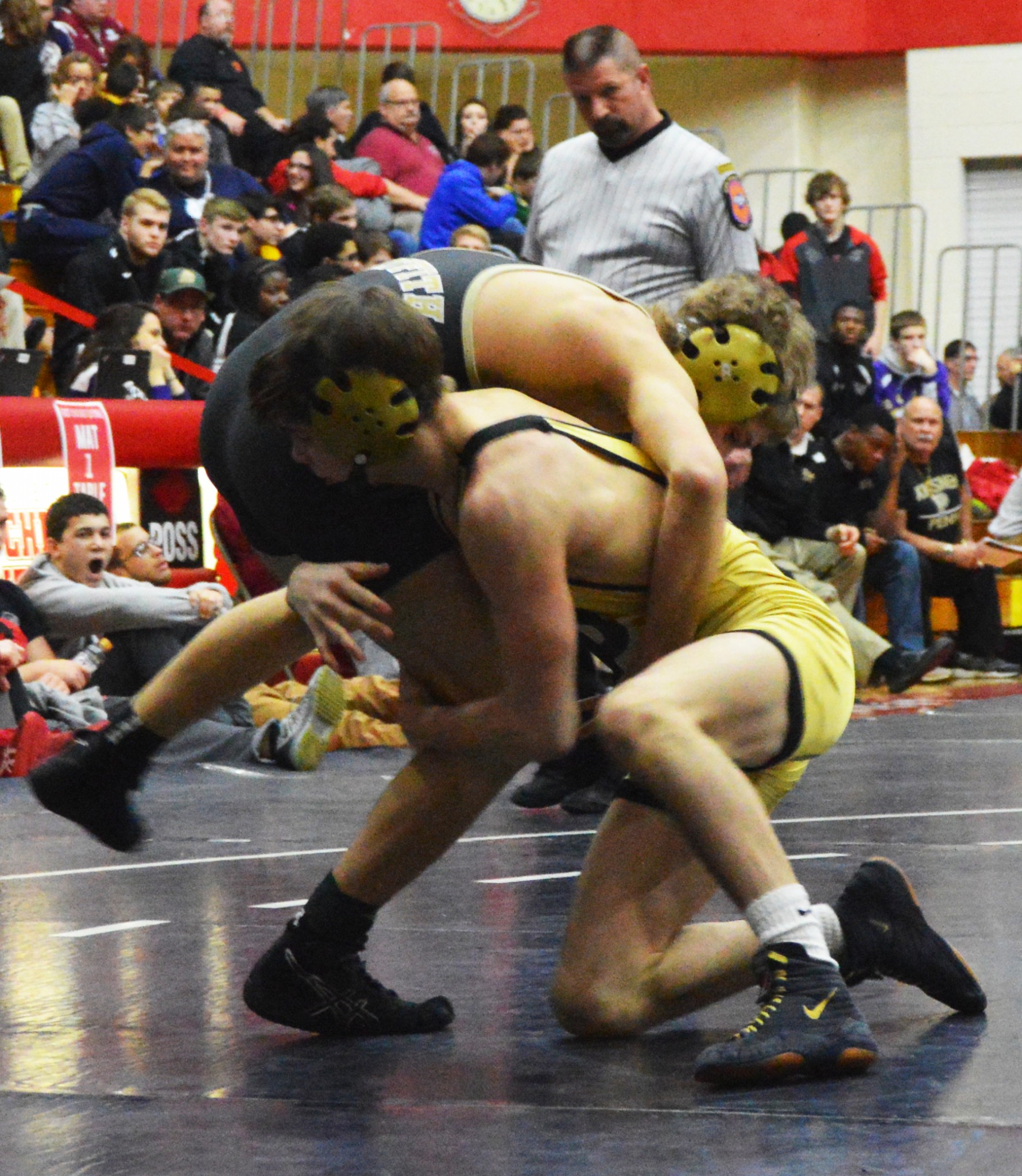 Penn wrestling coach Brad Harper won his first state championship in wrestling last year and is looking forward to chasing the second with Drew Hildebrandt, among others, including Kobe Woods (a winner of 75 straight matches) and Kory Cavanaugh leading the charge. "His leadership through his work ethic and actions has really pushed the younger wrestlers to perform at a higher level," said Harper. "It's hard to find a wrestler who will lead by example and in a positive way."
Hildebrandt is one of three wrestlers in Penn's legendary program history to be a four-time state finalist. He's also one of only five wrestlers in Penn history to win two semistate titles, and three regional crowns.
He is No. 1 in the state in the 120-pound class, and is 42-1 this season.
Hildebrandt has appreciated everything that Harper has taught him. "Coach Harper's been a great guy … He's really changed my outlook on life, and even wrestling." Hildebrandt is chasing his first state championship in his final year of high school after being a runner-up last year.
Drew, who is pursuing his first state championship in his final year of high school, is not the only exceptional wrestler in his family to come through Penn High School. His sister, Sarah, also a wrestler, is a member of Team USA and is making a run at the 2016 Summer Olympics in Rio, not to mention being a 2013 PanAm Games gold medalist, and a two-time national champion at King College.
While most sibling rivalries are fueled by jealousy, Hildebrandt says the relationship he has with his sister is that of two peers pushing to make each other better. "When she comes back in town, sometimes we wrestle together….She'll give me a few pointers, and every once in a while I'll give her a few pointers. But it's really great having a sibling that you can relate to." Hildebrandt begins his quest for a state championship on February 19 at Bankers Life Fieldhouse.