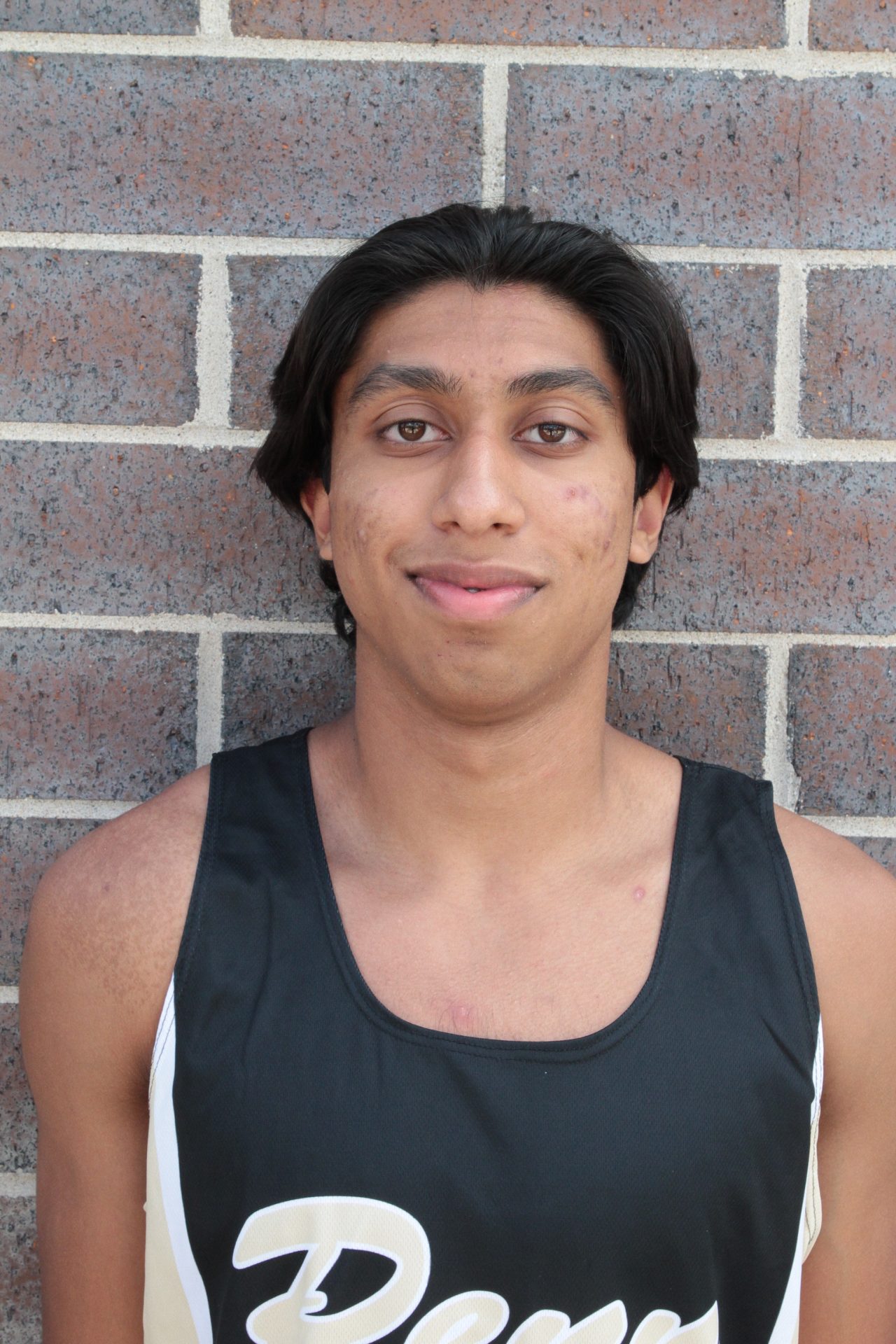 Shahmeer Turk is a varsity track star with high hopes coming this spring. As a sophomore, he's experienced in the 400m and 800m.
How long have you been running track, and how did you get into running?
"I did track and cross country in 8th grade, but I've always enjoyed running and started competing in events since 3rd grade, where I ran the Silver Mile, which is a 5 kilometer race. My mom originally convinced me to run the Silver Mile in elementary school, and it was my middle school English teacher who originally convinced me to start running cross country and track." 
What do you love about track and running?
"I've always been a competitor, whether it's academically or athletically, and I also enjoy exercise in general. Additionally, going on a run with others allows me to socialize with others, and it's also very therapeutic, which motivates me to do other things that I wouldn't have done if I didn't go on my run."
Why did you specifically choose the 400m and 800m to run?
"My mom and I always thought I would be a good 100m and 200m sprinter, but on the first day of practice in 8th grade, we had a 100m race and I came in 7th, which was disappointing. But, we had a 400m race after that, which I won, so I raced the 400m for most of that year. As for the 800m, I ran it once in middle school, and I won, so Coach Wetzel (the Penn Track coach) emailed me about my race and wanted me to do the 800m as well in high school, which I ended up doing."
As a freshman last year on varsity, how have the upperclassmen contributed to your growing maturity?
"They have been really important to me, especially the seniors. 3 seniors were on the 4x800m track team last year that broke the school record, so that really motivates me to fill that gap and replace them if not exceed them."
Who is your biggest inspiration in track and field and why?
"My biggest inspirations were Carter Kaser and Connor Hamilton, who were both seniors on the team last year. They both always made time to talk to me even though I was a freshman, which really made me feel welcomed and comfortable. Their accomplishments on the track also made me more motivated to work hard and get to their level."
What are your personal goals for this upcoming track season?
"Because I'm currently injured, my first goal is to get healthy first so I can train and get ready for the season. My main goal for the season, though, is to break the sophomore 800m school record, which is currently 1:57.40. Additionally, I hope to qualify for regionals for the 800. Also, my goal for the 400m is to get my time under 52 seconds."
What are your expectations for the team in the relays 4x400m and 4x800m this season?
"For the 4x800m, we have unfinished business from last year, since our goal was to get top 9 at state, which would have earned us a medal and All-State status. So, my goal this year is to get a medal at state and to re break the 4x800m school record. As for the 4×400, we have a lot of good competition within our team for spots on that relay so my first goal would be to solidify my spot on that relay, and then hopefully also qualify for state."
What are your plans for track after high school?
"After high school, I hope to continue my running career at a good D1 school. One of my preferred choices would be Duke University as I believe that it has a great track program and is a great school to further pursue my education."