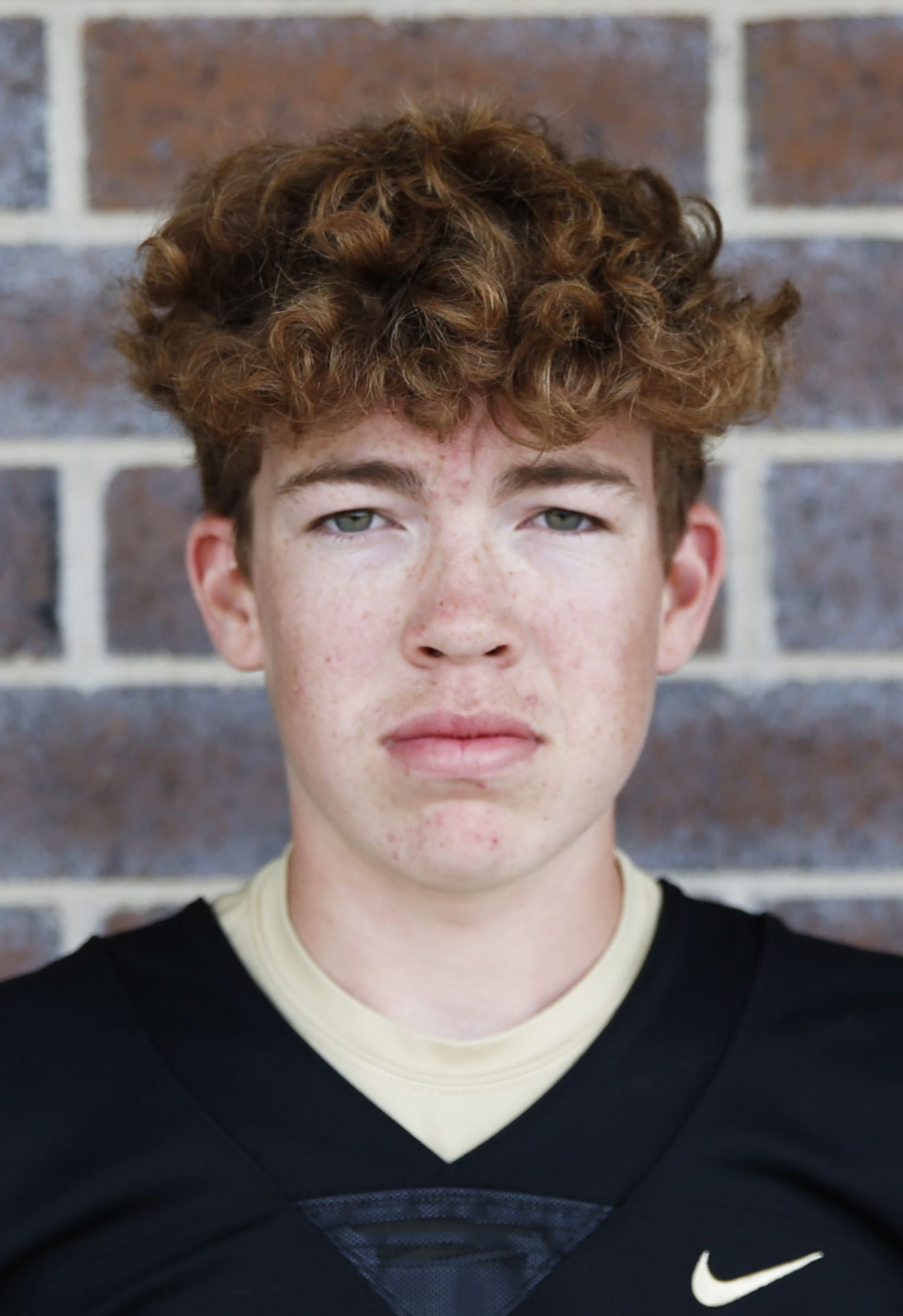 Name: Joey Seese
Sports: Football 
Instagram handle: joey.seese
Hashtag: #effort
What is the most important thing you have learned from playing sports?: Everyone goes through tough times but not everyone will make it and people will quit. 
What are your pre-game rituals?: I listen to hype music and get myself pumped up and have a good meal and get my mind right. 
What players do you look up to?: I look up to people like Walter Payton, Steve Smith, and Allen Robinson.
What do you love about representing Penn High School?: I love that when I have a Penn shirt on in public people don't like me because I play for Penn and other people ask me about the team because they played here at a different time, and represent the Long Black Line. 
What traits do you love in a good leader?: A good leader is a good teammate. You have to be doing the right things, even when no one is watching on and off the field. 
What advice do you give to freshmen about Penn athletics?: I would tell a freshman athlete to show up early and work hard because coaches love that and don't take it for granted because it's a privilege, not a right to play here. No matter what be bought in. Also, enjoy the time you have here because it goes really fast. Also to take care of your stuff in the classroom because if you have bad grades you can't play and have fun with what sport you're playing. 
What is your favorite sports movie and why?: My favorite sports movie is probably "Draft Day" because there aren't many movies about the NFL.
What is your favorite pig-out pizza?: My favorite pig-out food is probably a good burger and fries or a good thin crust pizza. 
What do you love about your sport?: What I love about football is going out there every day with some of my best friends and getting better every day and having a lot of fun doing it. 
If you can have lunch with any living person, who would it be, and what would you talk about?: If I could have lunch with any living person I think it would be Allen Robinson and I would ask him how I could get better as a football player.