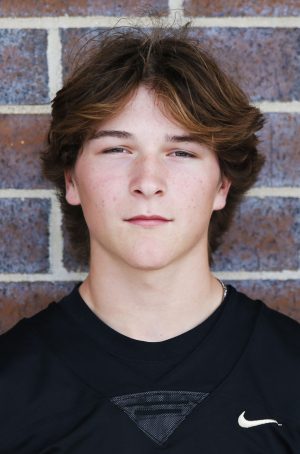 Joey DePalma is a member of the Penn Football and Lacrosse teams.
What does a good teammate look like?: A good teammate is someone that pushes them to the best of their ability everyday.
What's your favorite pre-game snack?: Chicken with rice
Who is your favorite player in the NFL?: Harrison Smith
What do you love about Penn High School?: It's a great school to be a part of, with great people surrounding you every day.
What's your favorite drill at practice?: I would say 7-on-7's 
What is your favorite movie, and why?: My favorite movie is "Blind Side"; it's an interesting movie overall.
What do you love about your sport?: Being able to play with my teammates, and improve everyday.
What position are you, and why?: "Free Safety, because I like catching the ball and hitting.
What made you chose number 23?: I like the way it looks, also because Devin Hester used it.
What's your favorite song to listen to before a game?: "Around" by Don Toliver.