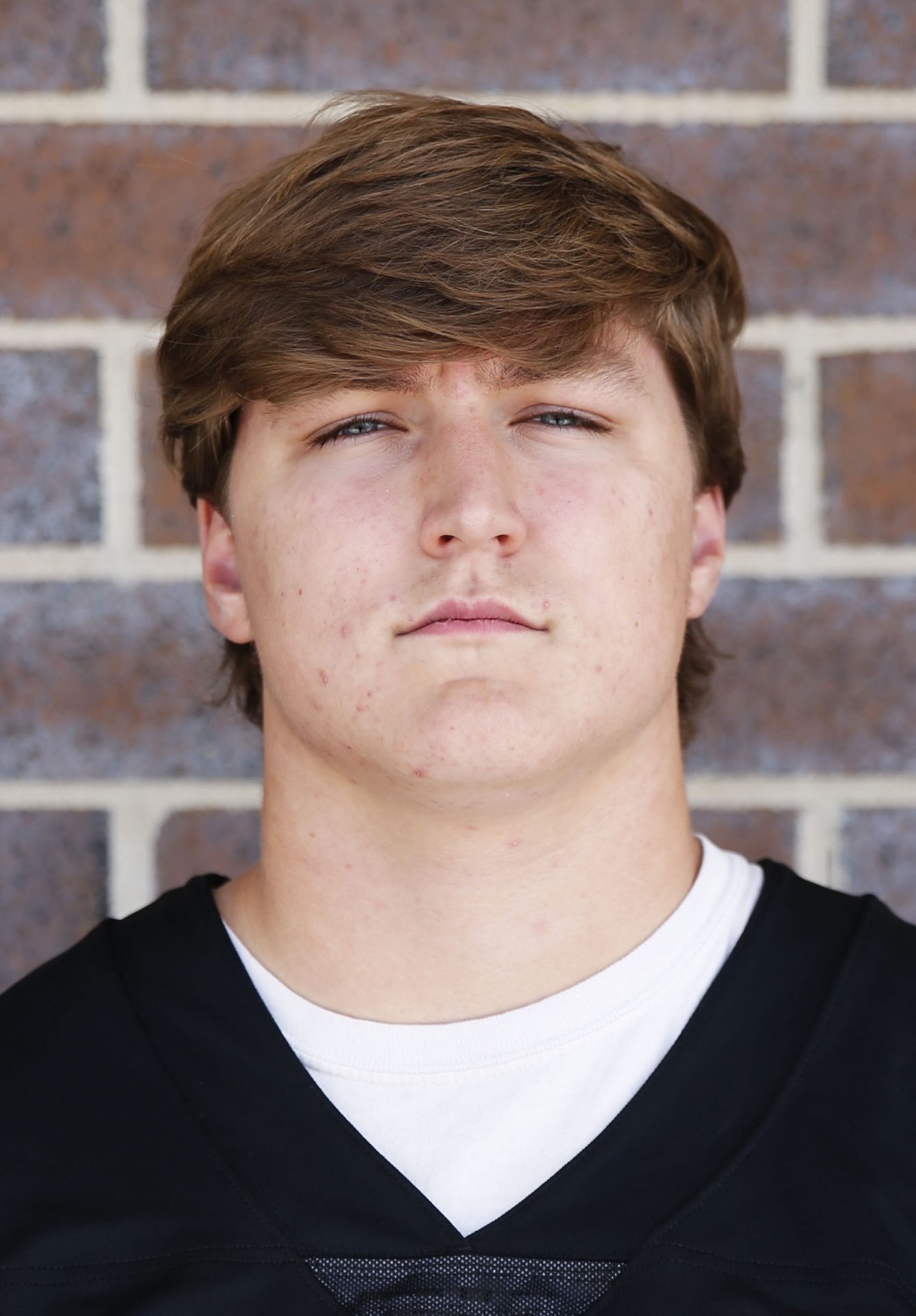 Name: Brendan Arendt
Sport: Football/Track
Twitter handle: @ArendtBrendan
Instagram handle: @brendan.arendt
Hashtag that best describes you or your philosophy: #venividivici (Latin for "I came, I saw, I conquered," said by Julius Caesar after a battle)
What is the most important lesson you've learned through Athletics?: Never quit or give up even if the odds aren't in your favor.
What are your pre-game rituals?: My pre-game rituals are: Going somewhere to get food, doesn't matter where; on the way back listen to Taylor Swift and my pre-game playlist; when I get back, I go to the trainers and get wrapped up, and head back to the locker room; then I get my Thor undershirt (D-line thing) on and get ready to go out on first wave.
Who is a player (at any level) you look up to, and why?: I look up to Devin Hester (retired NFL player) because he was the person to make me want to play football in the first place, though I wanted to be a return man/wide receiver like him, I played on the defense and offensive lines throughout my career.
What do you love about representing Penn High School?: There's a sense of pride you get from repping Penn spirit wear because people know who we are and what we do at Penn. I've had multiple people come up to me and start talking about how Penn destroyed their team in pretty much all of the sports.
What traits do you love in a team leader?: I love a guy who I can look up to and follow and they are going to want what's best for the team, not just for themselves. So a selfless leader who is easy to talk to and get along with.
What advice would you give a freshman about Penn Athletics?: I would say get after it in the weight room and on the field because the coaches will notice your improvement. And if you're good enough, they will find somewhere on the field or court for you, doesn't matter where they will find a spot.
What is your favorite sports movie, and why?: "Greater", because it's a movie about a kid who isn't a very good player growing up and he puts his nose down and worked his tail off, got a preferred walk-on spot to Arkansas, kept working, and got named an All-American offensive lineman, and was drafted in the NFL draft. It's a great story.
What is your favorite pig-out food?: Wings, ribs, and/or tacos. I could go for hours eating these foods.
What do you love about your sport?: What I love about football is that there is always a place for a person who works their tail off on the field. Whether it's special teams, offense-defense, the coach can notice how good you are and find a spot somewhere to get you on the field. I also love that it is a very physical game.
If you can have lunch with any living person, who would it be, and what would you talk about?: I would have lunch with Robert Quinn. I would talk about different pass rush moves, how I'm executing them and how I should be executing them, and pick his brain on the game, like how to know which move to use on a certain O-Line or O-Lineman.