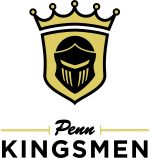 Penn beat New Prairie 24-6 in Freshmen Football action on Thursday, Oct. 14.
Malachi Evans scored two TDs, one from a 2-yard run and another from a 70-yard run.
Cole Bennett scored a TD off a 2-yard pass from Kellen Watson.
Dylan DeDario kicked a 26-yard field goal.
Marjan Pulja kicked two extra points and Dylan DeDario kicked one extra point.
Payton Horner intercepted two passes, and Kydin Horvath and David DePalma intercepted one pass each.