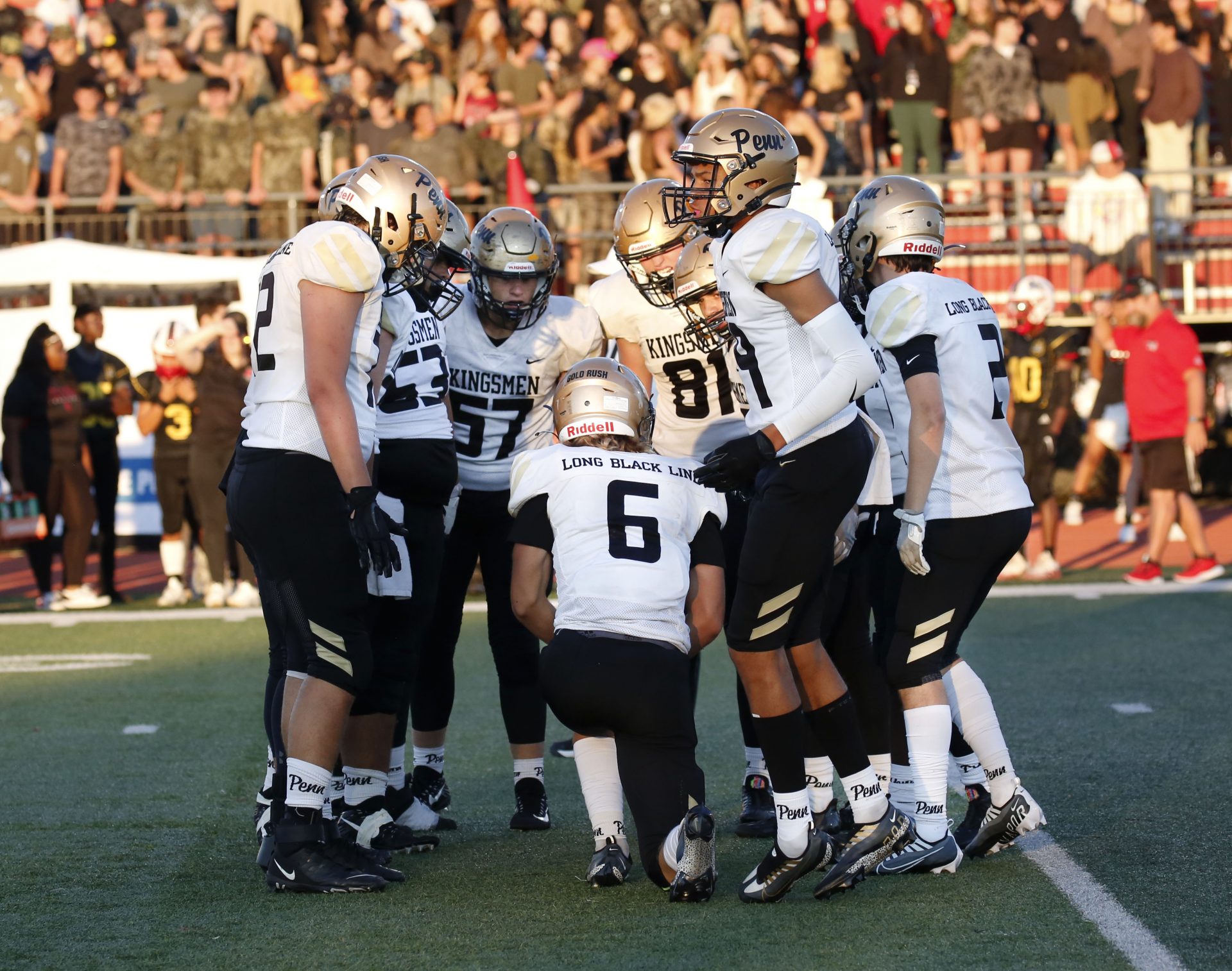 The Penn Freshman Football Team taking home another win during their successful season.
The Kingsmen dominated the Portage Indians with a score of 42-21.
Brody Cashen sprints for a 18-yard touchdown run, and also throws 3 absolute touchdown strikes in dominating fashion.
Colden Hernandez takes it 50 yards to the house for a touchdown.
Kenny Welsh walks into the end zone for a 12 yard touchdown run.
Harrison Haq (33 & 12 yards) and Tayshon Bardo (62 yards) caught touchdown strikes.
Harris Stipp launches 6 PATs.
Wrigley Hull also recovered a fumble for the Kingsmen.