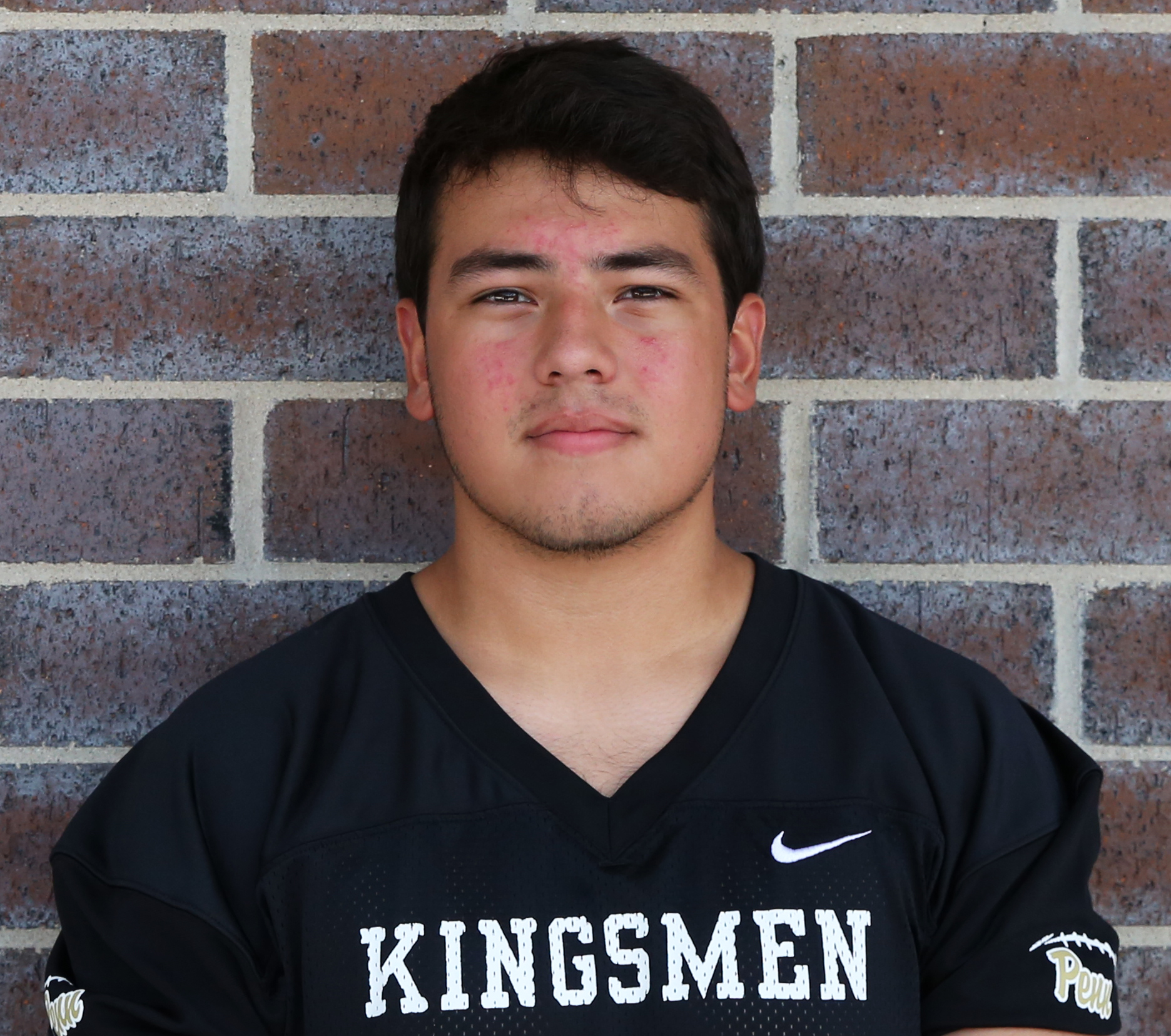 Penn's Kingsmen own a proud tradition in Football
The Kingsmen have carved out a reputation of accomplishments and winning championships that most Indiana football teams dream about. Penn owns 36 Northern Indiana Conference Championships in 45 years of being in the conference, 24 sectional titles, with 11 of them coming in consecutive years, 17 regional titles, 12 semi-state titles, and five state titles.
Many of the great teams in this high school dynasty are led by great senior leaders, leaders who push teammates to be at their best, leaders who put the team in a position to make plays and win games.
One of the leaders on this year's team is Senior Brenden Toombs, a 6-foot-1, 220-pound linebacker.
Toombs leads the 'Wild Bunch' defensive play calling in the huddle on every defensive down.
"I like to model my leadership after Adam Berta," Toombs said. Berta was last year's defensive leader who led the team for two years, his junior and senior year.
"The biggest part of leading a team is getting the best out of your teammates and making sure that everybody is on the same page," Toombs said.
According to Toombs, his biggest goal is to help his teammates develop their game in order to help the Kingsmen keep their winning tradition moving forward.
"I want to be successful with the team," Toombs said. "I think we have the tools to be a good team we just have to hold ourselves accountable"
Toombs said that he appreciates his experience with Penn Football. He appreciates the efforts that linebackers coach Pete Riordan has made to help him play the linebacker position.
"I've had wonderful times with my friends and coaches on this football team, and I just want to thank them for the memories that we've made through the years," Toombs said.
Penn defensive end Owen Wiseman said that Toombs is a great example to the younger players.
"Brenden is always prepared for Friday nights," Wiseman said. "He is a student of the game and always leads our defensive unit with confidence and drive."
Brenden Toombs has been leading this year's defensive unit. He is determined to make sure this year's Kingsmen make their mark in the State Tournament.