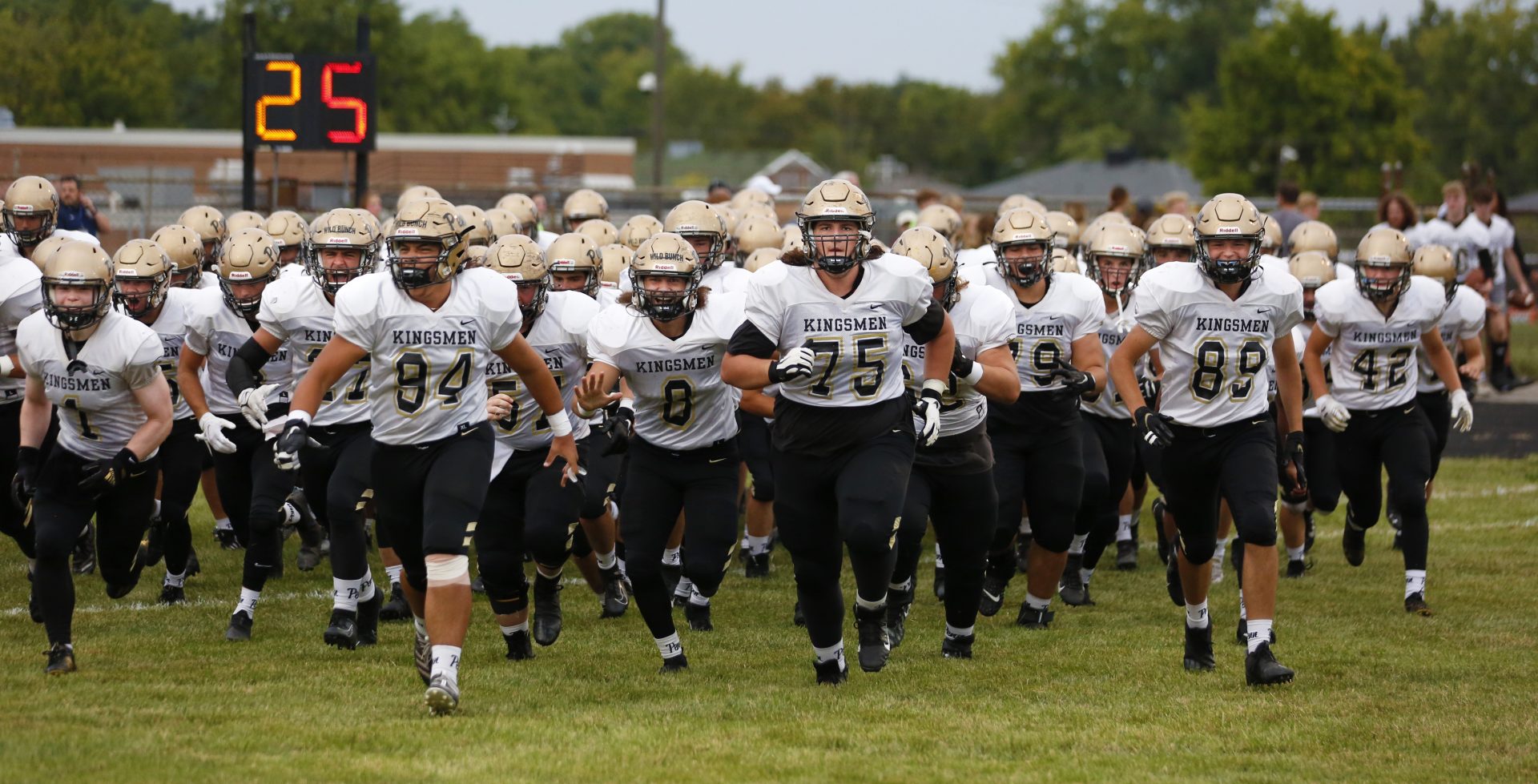 St. Xavier, the No. 16 Team in the Nation, defeated the Penn Kingsmen, 41-10, at TCU Freed Field on Friday, Sept. 10.
The Bombers, who won a state championship in Ohio last season, are 4-0 this season.
Kingsmen leaders
Kingsmen QB Ryne Buckley completed 9 of his 17 pass attempts for 64 yards.
Kingsmen RB Zachary Lane rushed 14 times for 40 yards and a 6-yard TD.
Kingsmen WR Zachary David had 5 reception for 33 yards.
Kingsmen K Braden Primrose booted a 31-yard field goal.