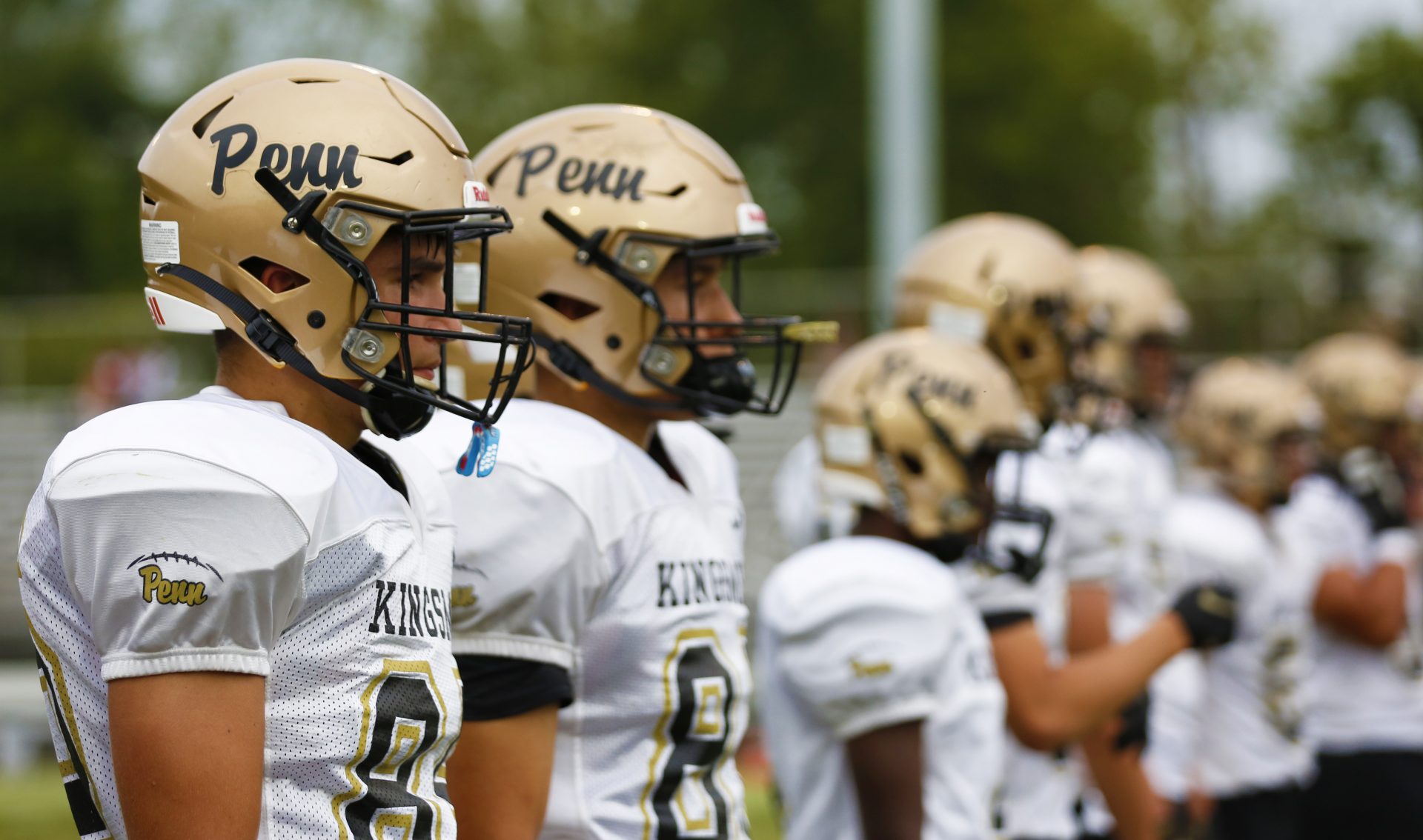 Penn defeated Adams 38-0 on Friday, Oct. 15, in the final game of the regular season. The victory game Penn a share of the NIC championship for the 38th time in the last 43 seasons.
Kingsmen leaders:
Penn RB Alec Hardrict rushed 15 times for 135 yards and 3 TDs.
Penn QB Ryne Buckley went 3 for 8 passing for 77 yards and 1 TD pass.
Zac David had a 2-yard TD catch, and Nolan McCullough had a 5-yard TD run.
Kingsmen defenders Andrew Philips, Seth Jankowski, and Vincent Horner all recovered fumbles.
The Penn defense held Adams to only 57 yards of total offense.