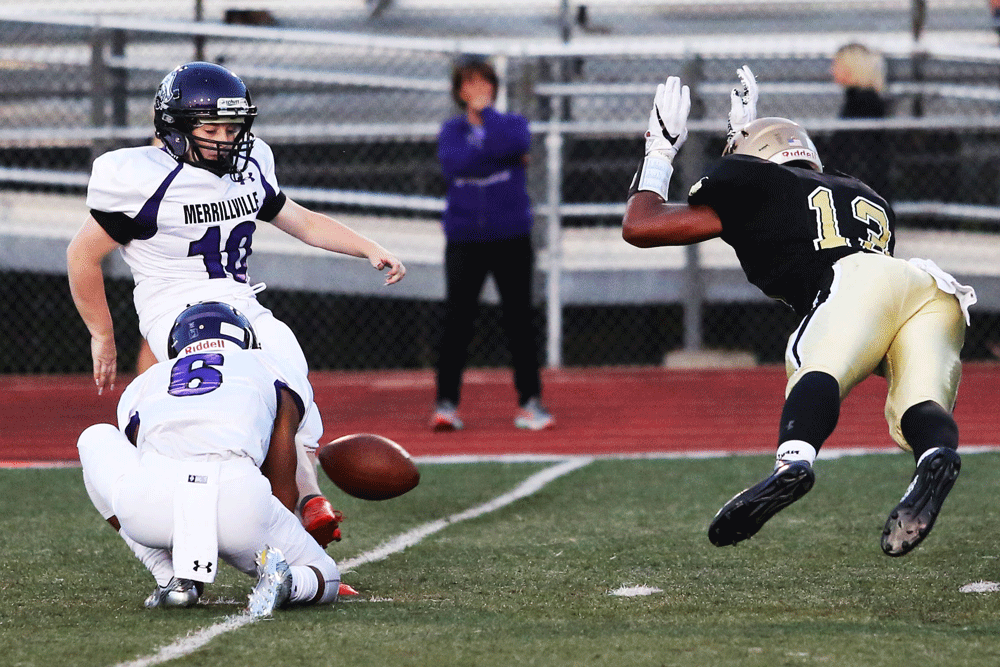 Penn's Kingsmen won a fierce battled against Merrillville, 7-0, on Friday, Aug. 26.
Ryan Whiteman broke loose to score the Kingsmen touchdown, sprinting 88 yards to put Penn on the board.
Division I prospect Paul Moala made a huge impact on the game.
Moala made a touchdown-saving tackle late in the second quarter, and then blocked a subsequent field-goal attempt.
Moala intercepted a pass at the Penn 26 to end a fourth-quarter Merrillville drive.

Twitter
GIRLS GOLF: Penn places second at the NorthWood Invite. Top 3: 1. NorthWood 332, 2. PENN 335, 3. Warsaw 377. PENN: Delaney Wade 73 (2nd), Gillian Lippert 87, Meghan Mounts 85, Kenna Kelsey 91, Jill Daniels 97. pic.twitter.com/7QrF…