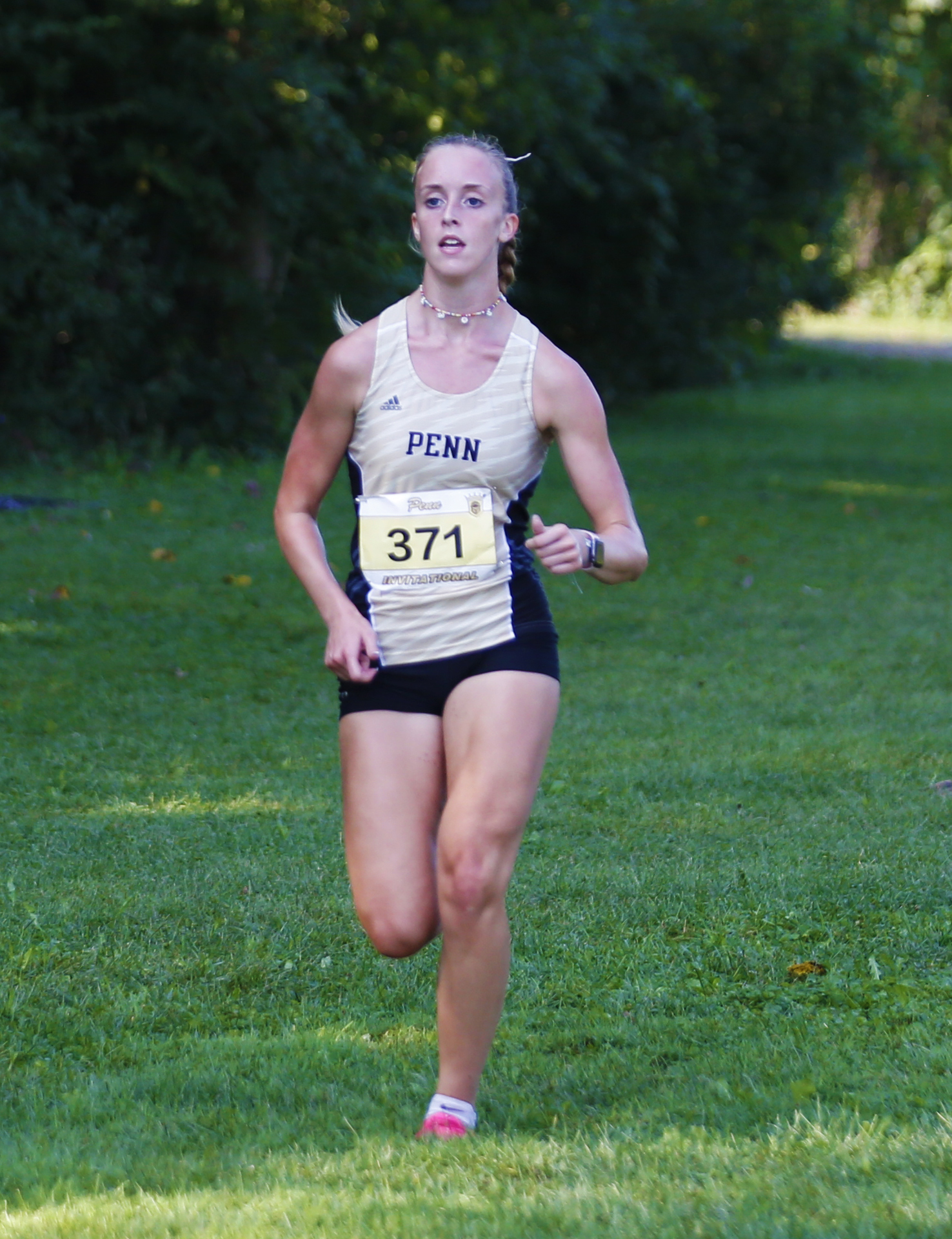 The Penn Kingsmen Girls Cross Country Team placed second in a stacked New Haven Invite. The Kingsmen has three runners in the Top 10, Julie Smith in 3rd, Julia Economou in 8th, and Mary Eubank in 10th. Ellie Stabnik came in 4th for the Kingsmen and 16th overall. Nikki Jerzak rounded out the scoring for the Kingsmen in 39th.
3. Julie Smith 18:56.40; 8. Julia Economou 20:05.90, 10. Mary Eubank 20:09.70; 16. Ellie Stabnik 20:34.00; 39. Nikki Jerzak 21.49.50.
Results: http://milesplit.live/meets/441805
The Kingsmen boys placed fourth in the star-studded New Haven Invite on Saturday, Sept. 25. Even with the absence of one of their star runners, the Kingsmen still put a great effort out. Mariano Retzloff led the way finishing in the top 10. The Kingsmen had three more runners in the top 50. Those runners were Nick Probst in 30th, Jason Juarez in 32nd, and Hudson Kaser in 44th. Elijah Poorman (59) and Will Mickelson(69) rounded out the Top 6 for the Kingsmen.
6. Mariano Retzloff 16:27.70, 30. Nicholas Probst 17:25.10, 32. Jason Juarez 17:36.30, 44. Hudson Kaser 17:47.70, 59. Elijah Poorman 18:03.50.