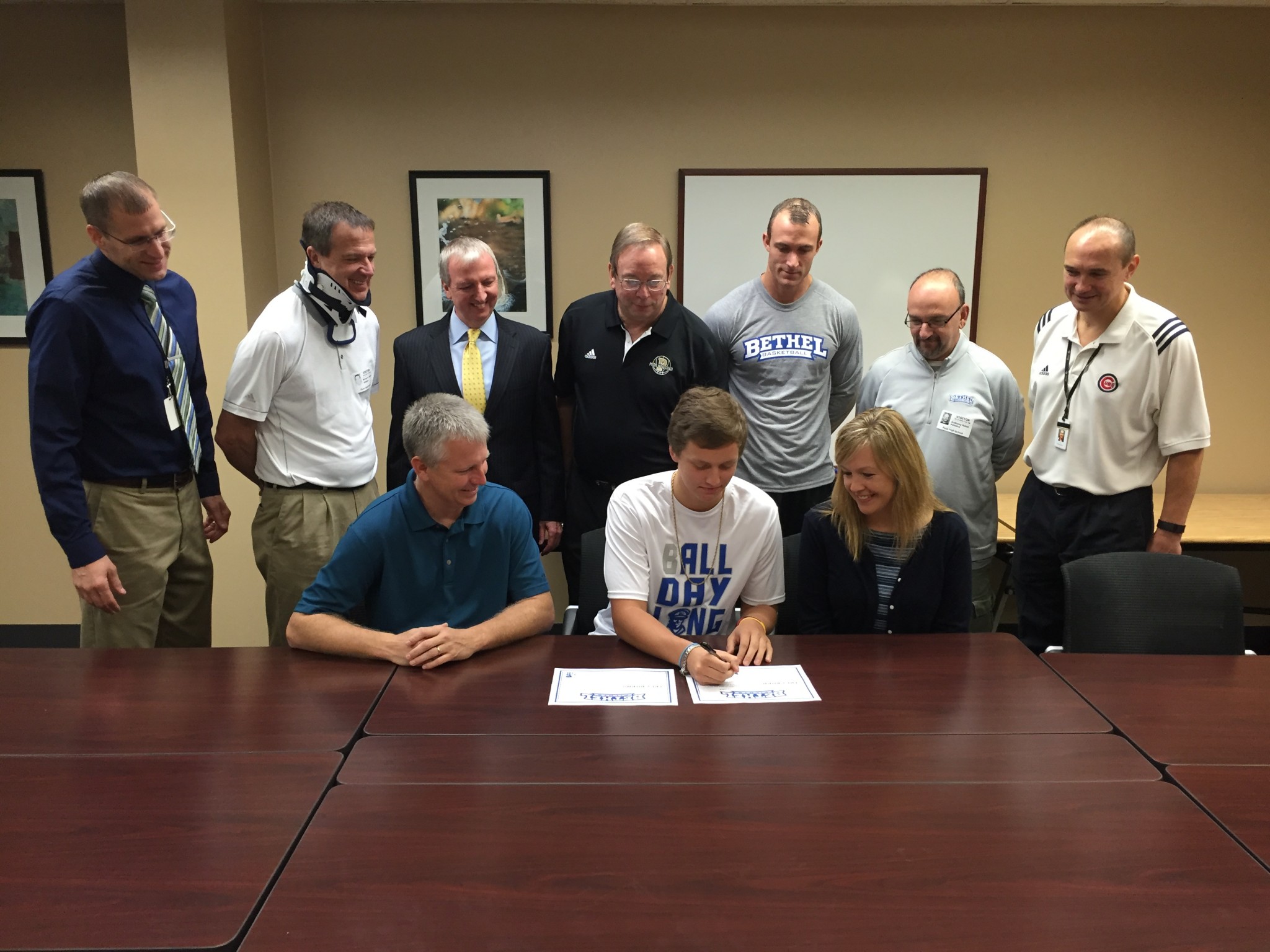 Penn High School student-athlete Trey Burns will continue his academic and basketball careers at Bethel College.
Burns, a 6-foot-3 wing with a silky smooth shot and outstanding leaping skills, signed a letter of intent Monday morning at Penn High School.
Last season, Burns average 9.2 points and 4.3 rebounds a game.
"I've always known about Bethel, growing up around it," Burns said. "When coach Lightfoot gave me a call to take a visit and meet the players, I felt like I was part of the team, already. It was like a big family, and I liked that.
"This is a great feeling. It's always been a goal of mine to play college basketball. Bethel is a great program."
Burns said that the Penn High School program under the direction of coach Al Rhodes has prepared him for the collegiate level.
"Coach Rhodes has really helped a lot with teaching me fundamentals," Burns said. "He's helped me get a better attitude, and he's developed me into a harder worker."
Burns helped Penn rack up a 21-6 record, including a 7-1 mark in the Northern Indiana Conference. He scored a career-high 19 points last season in a 97-50 rout of Andrean. He suffered a shoulder injury in the off-season, but is expected to be fully recovered for the 2015-16 season.
Coach Mike Lightfoot's Bethel Pilots were 27-7 last season and seeded No. 10 in the NAIA national tournament.
In a statement released by Bethel, coach Lightfoot said:
"We are excited to have Trey as a Bethel Pilot," stated Coach Lightfoot. "Trey has a great upside to his basketball career. His shoulder injury has been just a temporary setback and he has a great future ahead of him. Trey brings athleticism and size at the guard position. He is an outstanding student and is a great fit for our program. Trey comes from an outstanding family that I have known for years. We have also been blessed with a long line of Penn graduates over the years that have played for us. They are fundamentally sound and have a great understanding on what it takes to win."