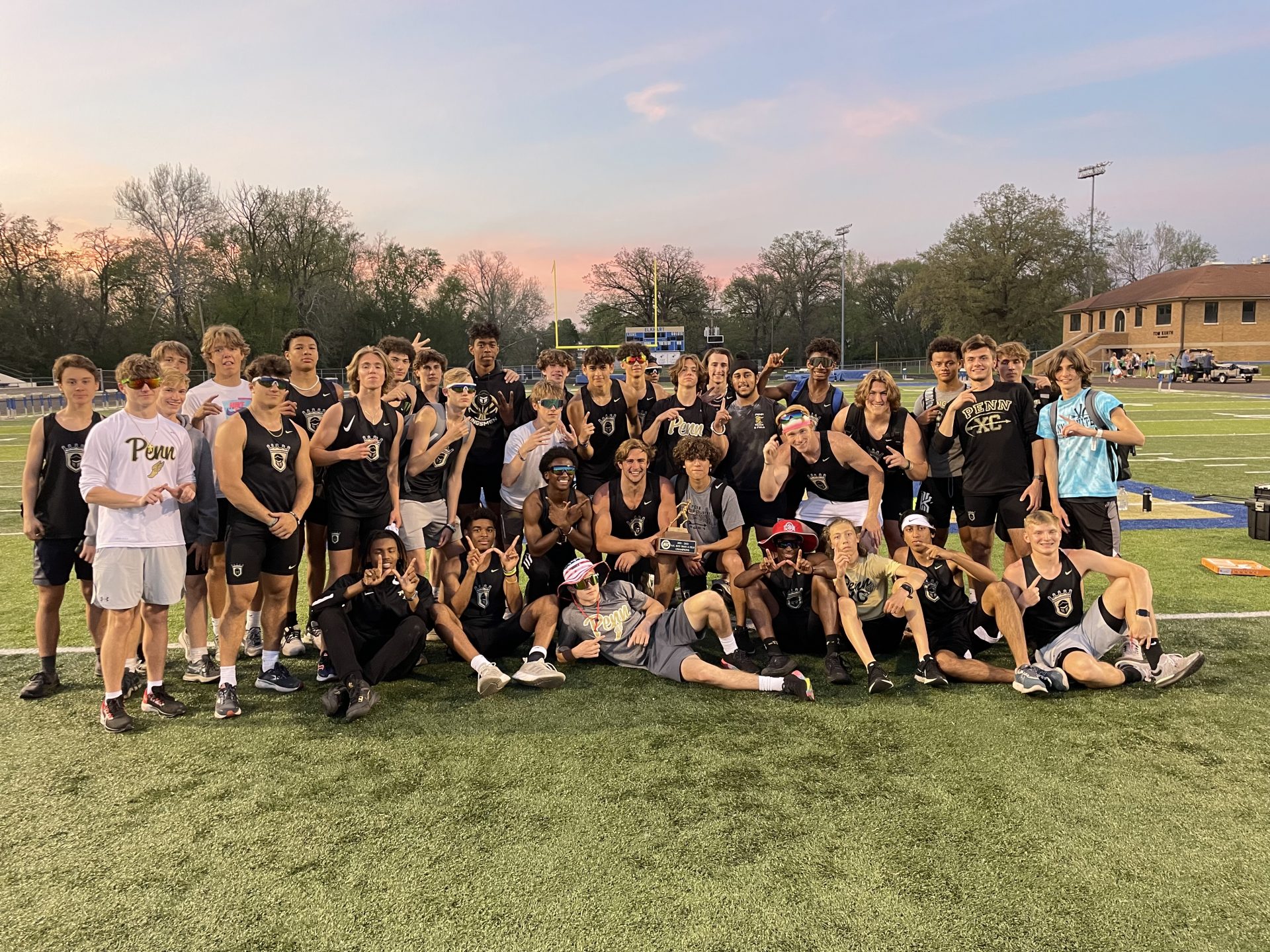 Penn High's Boys Track Team zoomed to the Northern Indiana Conference on Thursday, May 12, 2022, at Elkhart's Rice Field.
Penn earned 191 points. Elkhart placed second with 100 points, and South Bend Riley finished third with 75.5 points.
Three blue ribbons: Alec Hardrict, Seth Jankowski.
Two blue ribbons: Mariano Retzloff, Carter Kaser.
One blue ribbon: Austin Wells, D.J. White, Jake Balis, Skjold Aallmann, Kohen Turner, Connor Hamilton, Hudson Kaser, Dylan DeDario, Mike Paquette.