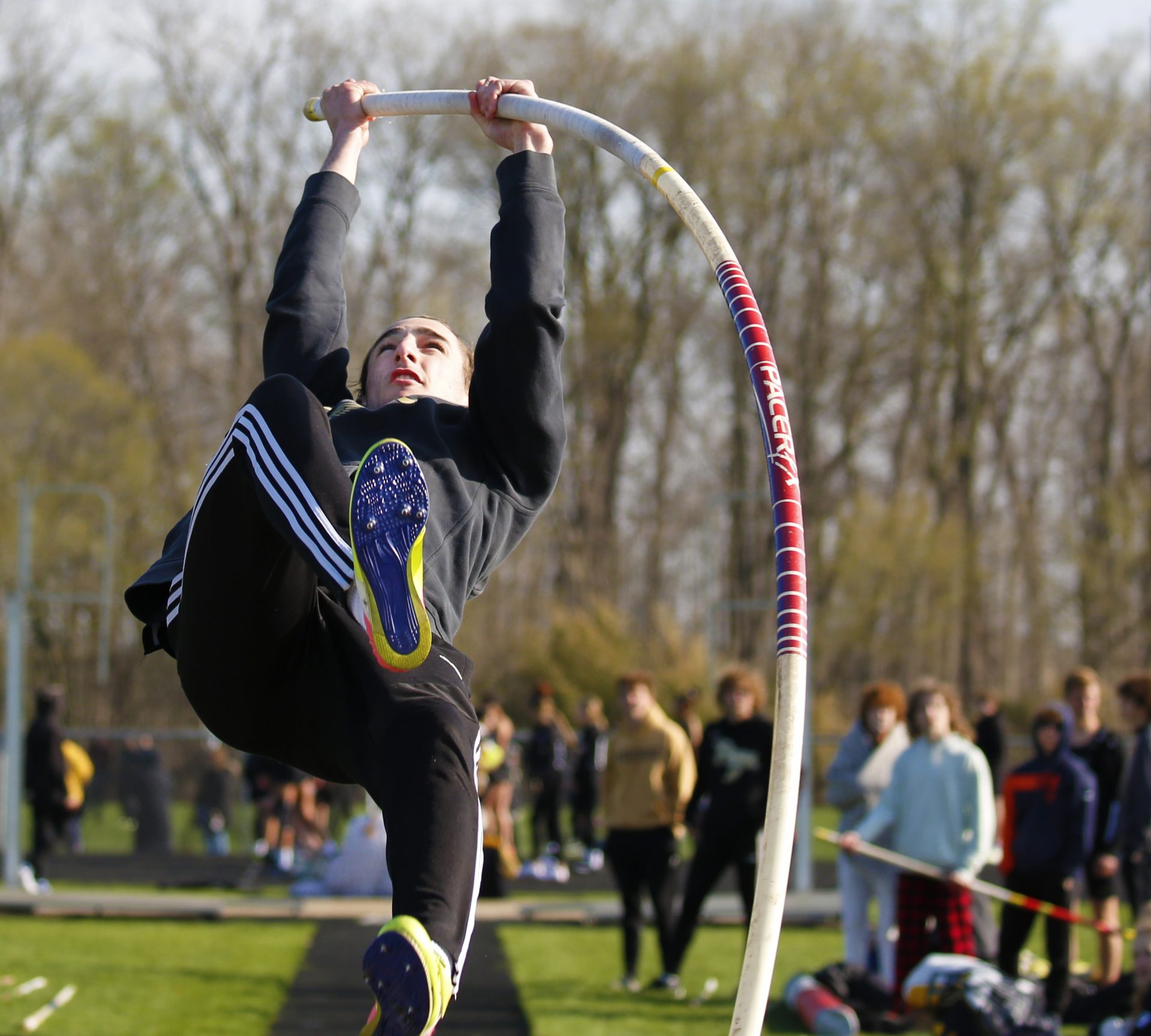 The Penn Boys Track and Field Team defeated New Prairie, 104-28, on Tuesday, April 26.
The Kingsmen won in dominating fashion, sweeping all of the field events: High jump, long jump, pole vault, shotput, and discus.
The Kingsmen also won the 4×800 Relay and the 4×400 Relay. The dominance continued throughout the running events as the Kingsmen swept multiple running events, including the 110-meter hurdles, 100-meter dash, and the 300-meter hurdles. The Kingsmen also nabbed two of the top three spots in multiple other races.