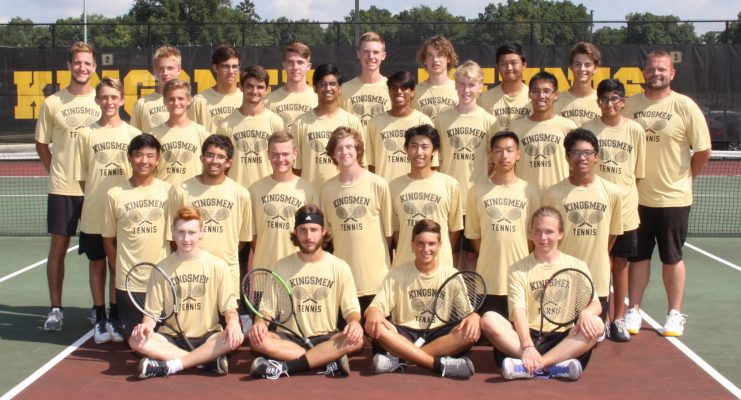 Will Thurin scored a 6-0, 6-0 victory at No. 1 singles to lead a Penn sweep of Warsaw as the Kingsmen beat the Tigers 5-0 in the high school Boys Tennis season opener on Thursday, Aug. 16, 2018.
Aidan Sucharetza earned a point for the Kingsmen at No. 2 singles with a 6-2, 6-0 victory.
Peter Yang won at No. 3 singles, 6-4, 6-0.
Jack Dinnon teamed up with Alvin Wang for a 6-4, 6-3 victory a No. 1 doubles.
Sid Das and Jackson Buhring won 6-1, 6-2 at No. 2 doubles.
Penn defeated Warsaw, 10-1, in Junior Varsity action.