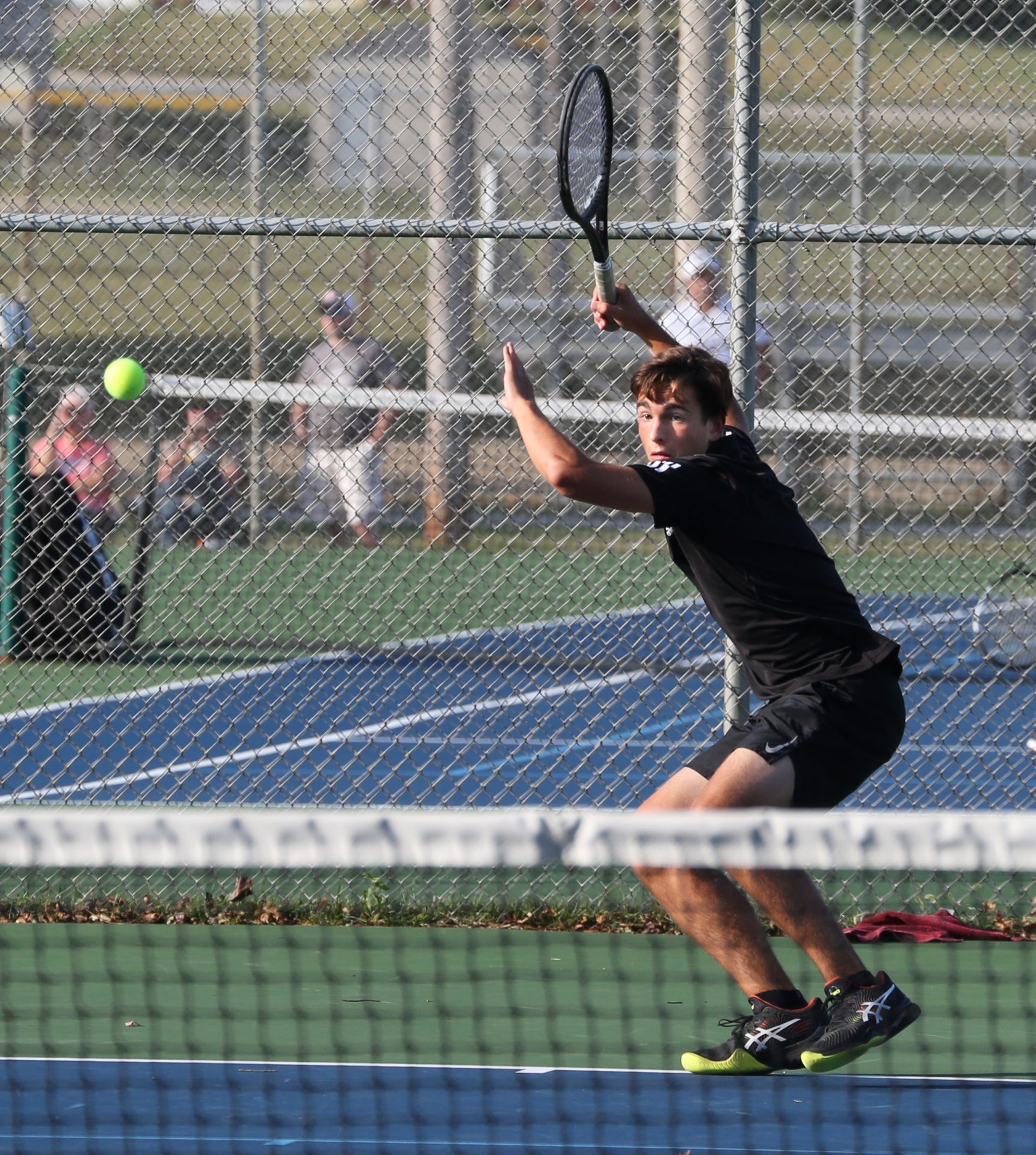 Will Thurin scored a tough three-set victory to help the Penn Kingsmen Boys Tennis Team open the 2020 season with a 3-2 victory against Fort Wayne Bishop Dwenger on Saturday, Aug. 15.
Thurin scored a 6-1, 2-6, 6-2 victory in the decisive match.
Jalen Maust swept two sets at No. 3 singles to give the Kingsmen a point.
Hunter Streigel and Eli Deitchley teamed up for a two-set sweep at No. 2 doubles for Penn.
PENN 3, DWENGER 2
Singles
1. Will Thurin (P) def. Andrew Nuerge (D), 6-1, 2-6, 6-2.
2. Adam Yaggy (D) def. Aidan Sucharetza (P), 6-3, 6-0.
3. Jalen Maust (P) def. Jacob Schroecler (D), 6-2, 6-2.
Doubles
1. Brayden LaPan (D)/Ricky Nill (D) def. Oliver Hu (P)/ Ryan Ludwig (P), 6-3, 6-2.
2. Hunter Streigel (P)/Eli Deitchley (P) def. Ben Huffman (D)/Andy Rooney (D), 6-2, 6-4.
Junior Varsity: Penn 6, Bishop Dwenger 0.