Boys Tennis: Bowers wins 400th career victory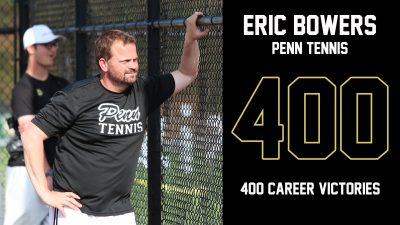 Penn Boys Tennis Coach Eric Bowers earned his 400th career victory on Tuesday, Oct. 6, 2020, when the Kingsmen defeated New Prairie 5-0 in LaPorte Regional action.
Bowers is both the Boys Tennis coach and the Girls Tennis coach at Penn. His career victory total includes Boys Tennis and Girls Tennis victories.