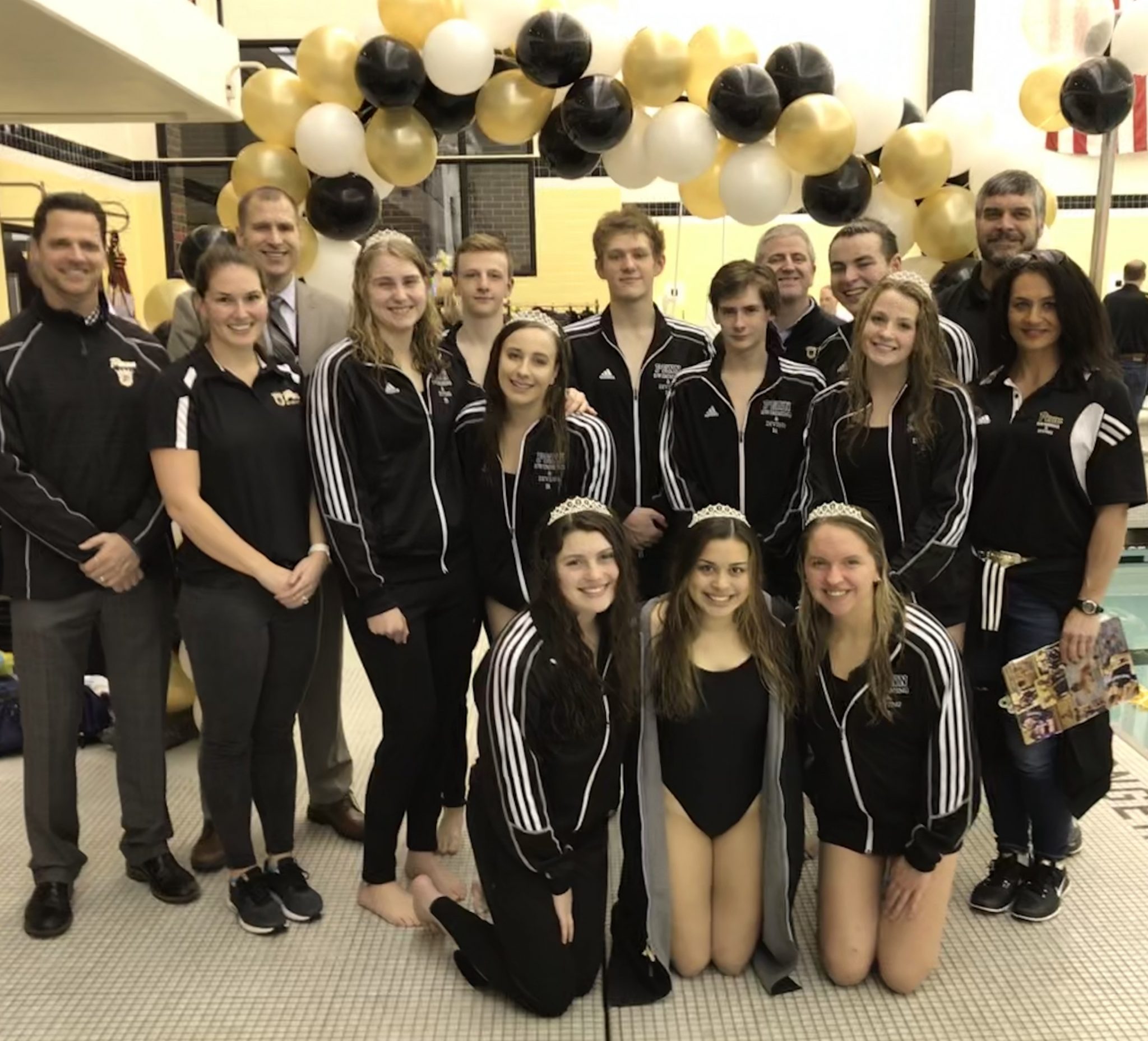 Senior Night for the Penn Boys and Girls Swim Teams stormed to victories on Senior Night on Thursday, Jan. 10.
The Penn Boys Swim Team beat Marian 138-45. Kingsmen winners included Kyle Brothers, Matthew Howell, Kevin Neely, Aaron Dies, Evan Dies, Tomas Salas, Joel Cummins, Matthew Pruitt, Michael Adami, Brock Zuyderwyk, Lucas Evans.
The Penn Girls Swim Team beat Marian 147-37. Kingsmen winners included Sharon Ni, Neda Stancheva, Gabby Costa, Nicki Kilbourne, Logan Koszyk, Megan Rach, Maddie Ziegert, Bailey Betzer, Madi Bottorff, Alyssa Messenger, Katie Retek, Izzy Fox, Caroline Marks, Abby Meckstroth.