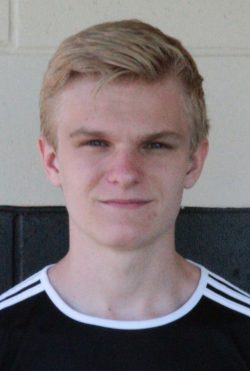 The Northern Indiana Conference named Penn's David Ross as the North Division's Most Valuable Player. Penn boasted a total of seven players on the all-NIC team. The Kingsmen finished the 2020 season with an outstanding 11-2-3 record.
Ross, a midfielder, closed out his season with a total of 18 goals scored.
Senior Defender Charles Furry and Junior Midfielders Ty Lacognato and Dalton Blankenbaker were each named First-Team All-NIC. 
Senior Goalkeeper Nathan Blosser, Senior Defender Joseph Shockey and Senior Forward Vincent Neirzwicki-Triffiletti were each named All-Conference Honorable Mention.