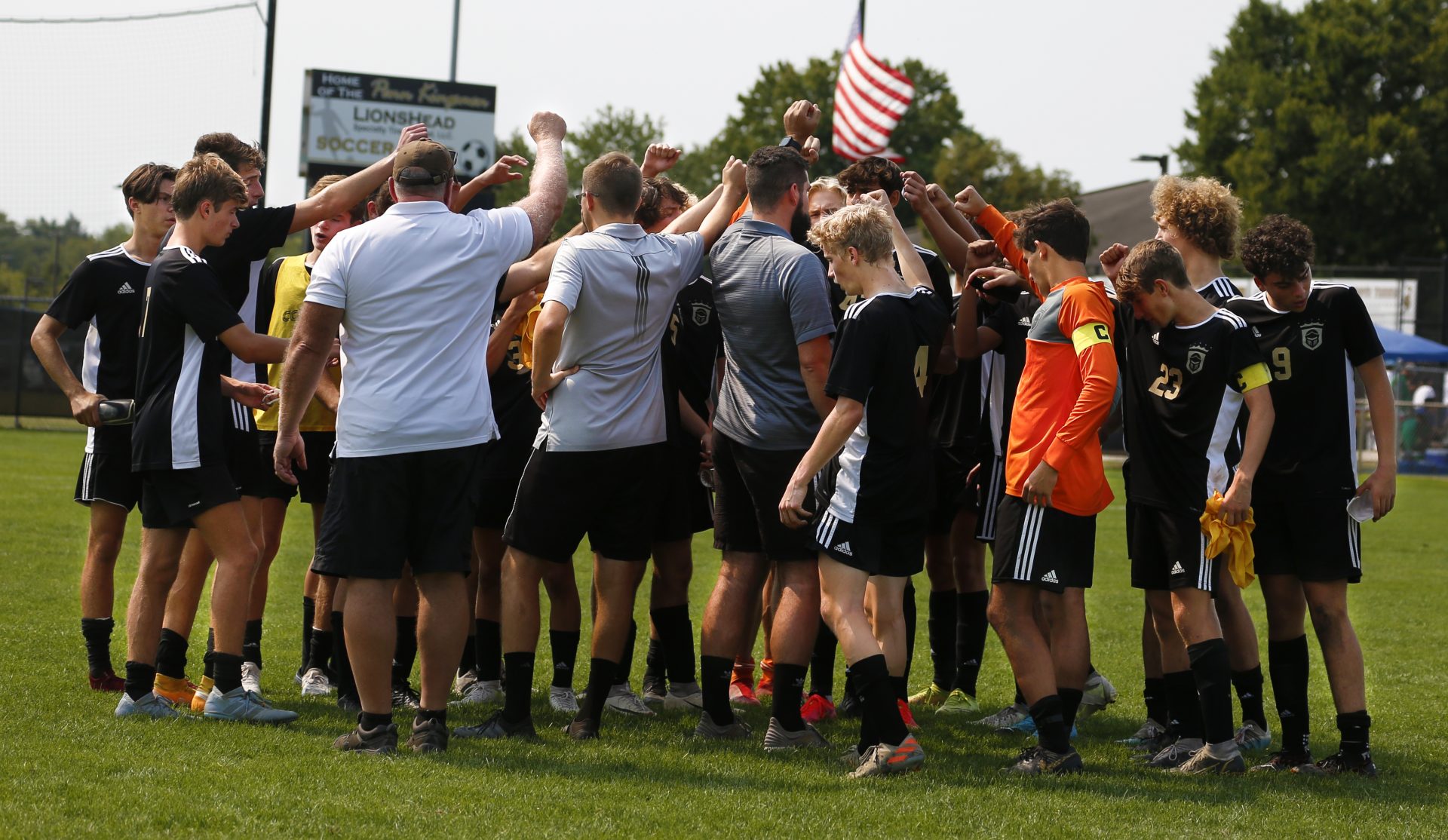 The Penn Boys Soccer Team starts sectional play against Northridge on Monday, October 4. The sectional tournament will be held at Goshen High School. Penn's first game is scheduled to start at 5:30 p.m.
Northridge beat Penn, 3-2, early in the regular season.
Tickets are $6 (K-through-adults) a game.
The Kingsmen are looking to turn things around after two consecutive first round exits in sectional play.
Penn is ranked No. 6 in the state in the latest Coaches' Poll and Northridge is No. 14.
This season, the Kingsmen have tied No. 1 Fishers and No. 4 Chesterton. Coach Kyle Zaber's club boasts wins against four Top 20 teams. Penn ended the regular season with a tremendous record of 12-2-2.
The Kingsmen believe that they have an edge heading into this year's state tournament.
"Our team chemistry is better than most schools," senior goalkeeper and Captain James Greenlee said. "We play as a team and not individually, and we trust each other."
Sectional Semi-final games are scheduled for 5:30 p.m., Wednesday, Oct. 6, and championship match is scheduled for 2 p.m., Saturday, Oct. 9.
Come support the Kingsmen!