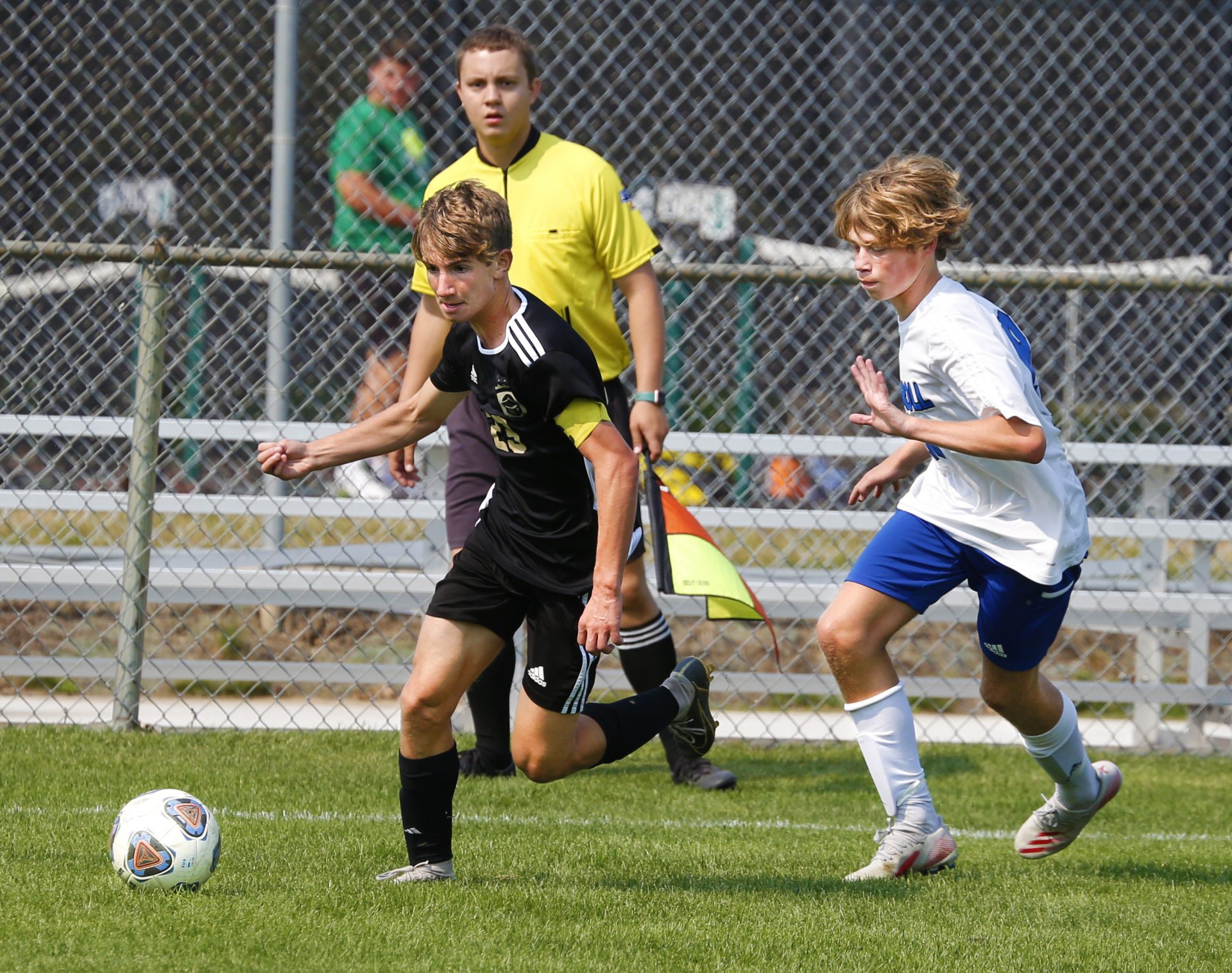 No. 7 Penn stunned No. 6 and previously unbeaten Elkhart, 6-1, on Monday, Sept. 13, at Elkhart.
Penn is now 9-1-1 and boasts a nine-game unbeaten streak.
Dalton Blankenbaker scored in the 28th minute of the first half assisted by Alex DeJesus for the first goal of the game.
Dalton Blankenbaker knocked in his second goal in the 34th minute.
Mateus DeJesus scored two goals off of penalty kicks in the 45th and 62nd minute.
Tiago DeJesus scored a header in the 52nd minute, assisted by his brother Alex DeJesus.
Jason Laatz scored a banger from outside the 18, which was assisted by Skjold Aallmann.