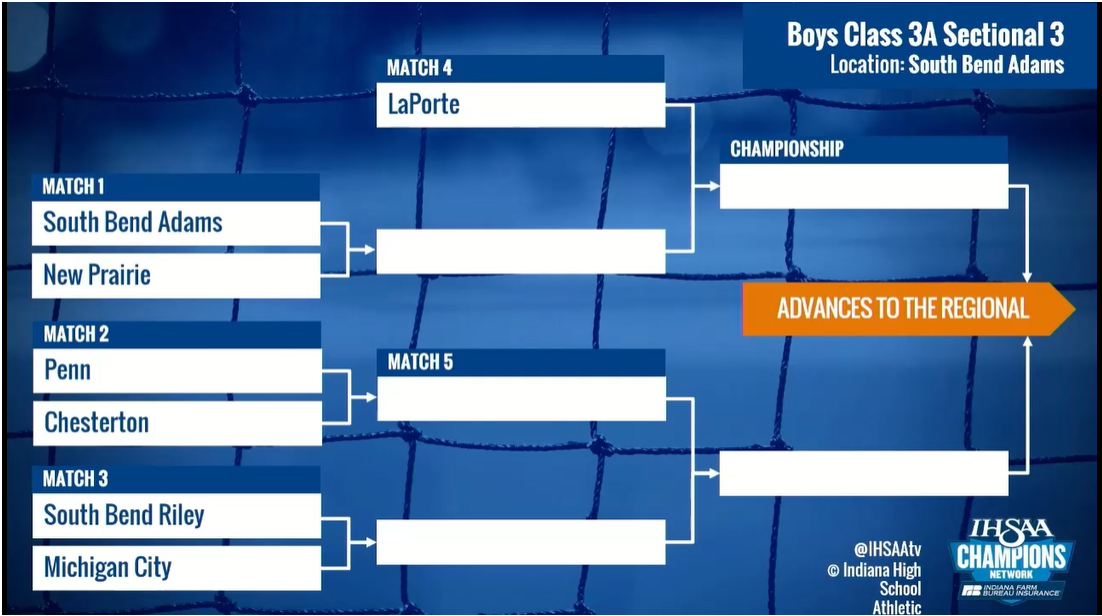 By Noe' Ferreira
Penn High's Boys Soccer Team opens the 2022 Class 3-A Sectional against Chesterton in a match of Top 15 Teams. Chesterton is ranked No. 6 in the state and Penn is ranked No. 15.
The Kingsmen play Chesterton at 6 p.m. ET, Tuesday, Oct. 4, at TCU/School Field in South Bend. The second game on Tuesday features South Bend Riley and Michigan City, scheduled for an 8 p.m. ET start.
The Penn-Chesterton the Michigan City vs. South Bend Riley winner on Wednesday, Oct. 5, at 8 p.m. ET, also at TCU/School Field. Wednesday's first semifinal match features Adams playing LaPorte at 6 p.m.
Championship action is set for 7 p.m., Saturday, Oct. 8, at TCU/School Field in South Bend.