Boys Golf: Penn places third in Warsaw event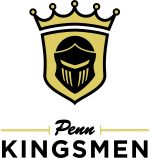 The Penn Kingsmen Boys Golf Team placed third in the Don Dickens Classic at Warsaw on Saturday, April 14th, 2018.
Ben Szklarek led the Penn effort with a score of 72, placing him at third overall individually.
Josh Yoder finished second for the Kingsmen with a score of 76, followed by Baz Furry, Zach Hale, and Grant Wargo with scores of 79, 80, and 82 respectively.