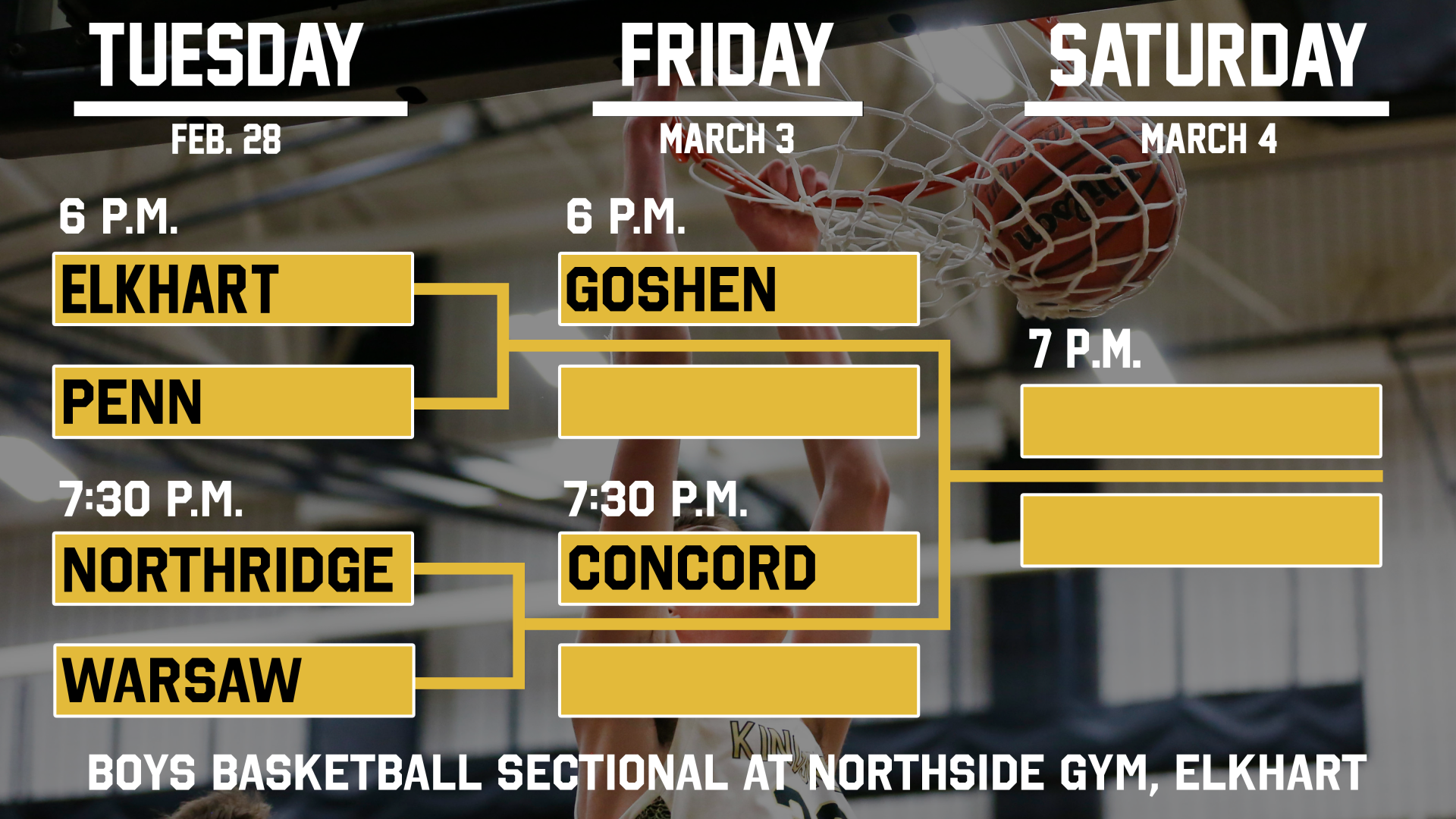 By ETHAN GOOD
Defending Sectional Champion Penn opens the 2023 State Tournament against the Elkhart Lions on Tuesday, Feb. 28, at 6 p.m. The Sectional is at Elkhart's historic Northside Gym.
Single Session Tickets cost $7 and All-Tournament Tickets are $15.
Single session tickets will be sold at the gate, but only a limited quantity, so fan are encouraged to purchase tickets online.
Penn fans should enter through Gate 3 and tickets will be sold at Gates 2 & 3. Penn fans are assigned to the section across from the visiting team bench.
If the Kingsmen win, they will face Goshen on Friday, March 3 at 6 p.m. The winner of that game will play in the championship game on Saturday, March 4 at 7 p.m.