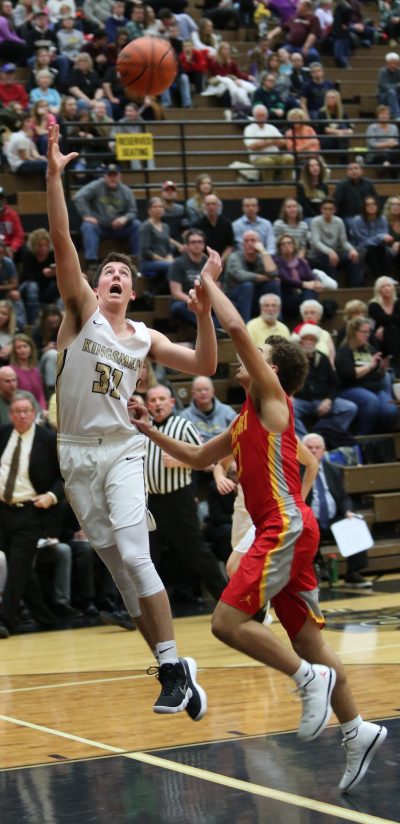 Noah Krathwohl and Noah Applegate scored 20 points each as Penn defeated Elkhart Memorial, 71-61, in high school basketball action on Friday, Dec. 22.
Applegate finished with a double-double (20 points, 10 rebounds).
Drew Lutz also turned in a double-double for the Kingsmen with 12 points and 11 assists.
Beau Ludwick scored 12 points.
Penn bolted from a 34-33 halftime deficit to a 42-34 lead thanks to a 9-0 run to start the second half. Penn outscored Memorial 21-10 in the third quarter.
The Kingsmen of Al Rhodes are 5-1 and return to action on Friday, Jan. 5, at South Bend Adams.