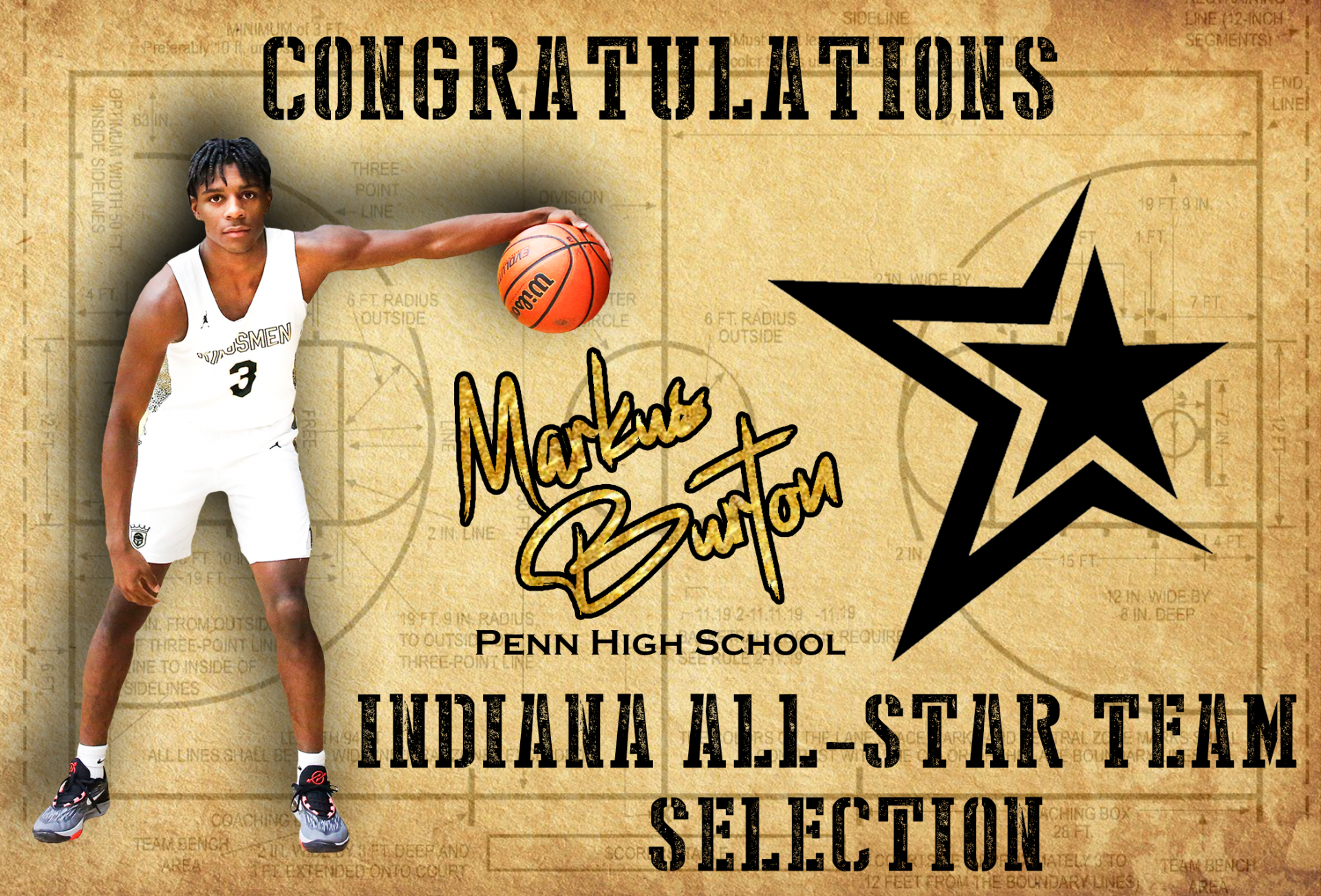 All-Time Penn Boys Basketball scoring leader Markus Burton has been named Penn's first Indiana Boys Basketball All-Star Team selection.
Burton, a 6-foot-1 point guard who has signed with Notre Dame, led the state in scoring with an average of 30.3 points a game. He scored 2,273 points in Kingsmen career, which is 20th on the all-time Indiana Boys Basketball scoring list. He is the only player from St. Joseph County to surpass the 2,000-point scoring mark.
Coached by Don Carlisle of Indianapolis Ben Davis, Burton and the Indiana All-Stars play the Kentucky All-Stars on June 9 in Owensboro, Ky., and June 10 in Indianapolis at the home of the NBA's Pacers, Gainbridge Fieldhouse. The All-Stars will also play the Indiana Junior All-Stars on June 7.
Burton's fellow All-Stars include Luke Almodovar of Noblesville, Xavier Booker of Indianapolis Cathedral, Myles Colvin of Heritage Christian, Zane Doughty of Ben Davis, Joey Hart of Linton-Stockton, Logan Imes of Zionsville, Mason Jones of Valparaiso, A.J. Lux of Crown Point, Sam Orme of Carmel, Ian Raasch of NorthWood and JaQualon Roberts of Bloomington North.