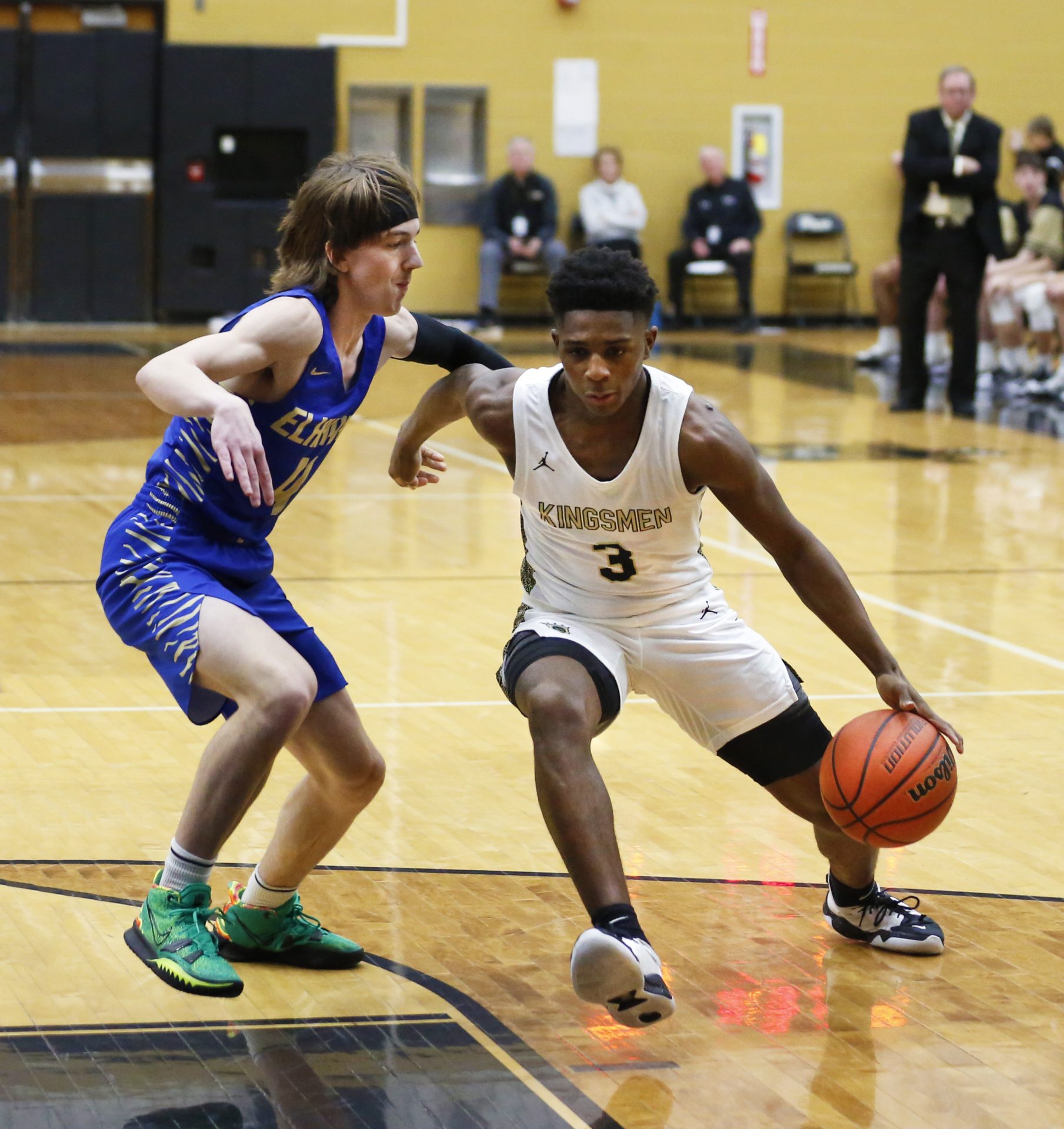 All-State Candidate Markus Burton blasted off for 32 points in 24 minutes of action, powering No. 6 Penn to a 78-47 victory against archrival Mishawaka in high school boys basketball action on Tuesday, Feb. 22, 2022.
Burton connected on 13-of-21 shots, including 4-of-5 three-pointers. He also hit two free throws. A 6-foot-0 Point Guard, Burton also had six steals, four assists and four rebounds.
Burton is now second in Penn Boys Basketball history for most points in a season with 578. He is 64 points behind Rod Creech's record of 642 points in the 1986-87 season. Burton has a career total of 1,208 points, ranking him four on the Penn all-time scoring list in Boys Basketball. Noah Applegate holds the all-time Penn Boys Basketball scoring record of 1,702 points (2015-2019).
Joe Smith was a perfect 3-of-3 behind the arc and finished with 14 points.
Joey Garwood scored 10 points for Penn.
Josh Gatete worked the boards for six rebounds – including five offensive boards – and swatted away four shots.
Penn's defense ended up with 11 steals and six blocked shots. Penn scored 25 points off of turnovers compared to Mishawaka's six points off of turnovers.
Penn has won five in a row vs. Mishawaka, and the Kingsmen have won 10 of the last 11 meetings between the backyard rivals.
PENN 78: Joey Garwood 10, Markus Burton 32, Ethan Good 0, Joe Smith 14, Dominic Bonner 4, Trey Miller 4, Josh Gatete 6, Dylan Derda 4, Mason Wilson 2, Blake Barker 0, Elijah Benson 0, Cole Wojciechowski 2.
Mishawaka: Jackson Snyder 2, Mookie Ward 3, Cooper Pritchett 2, Brady Fischer 4, Arthur Jones 13, Rasauun Johnson 0, Brendan Williams 8, Victor Lannelongue 0, Josh Moran 0, Tommy Harringer 15.
PENN             19        22        18        19 – 78
Mishawaka    10        17        7          13 – 47
Three-pointers: PENN 10 (Markus Burton 4, Joe Smith 3, Joey Garwood 2, Trey Miller 1), Mishawaka 6 (Harringer 3, Jones 2, Ward 1).