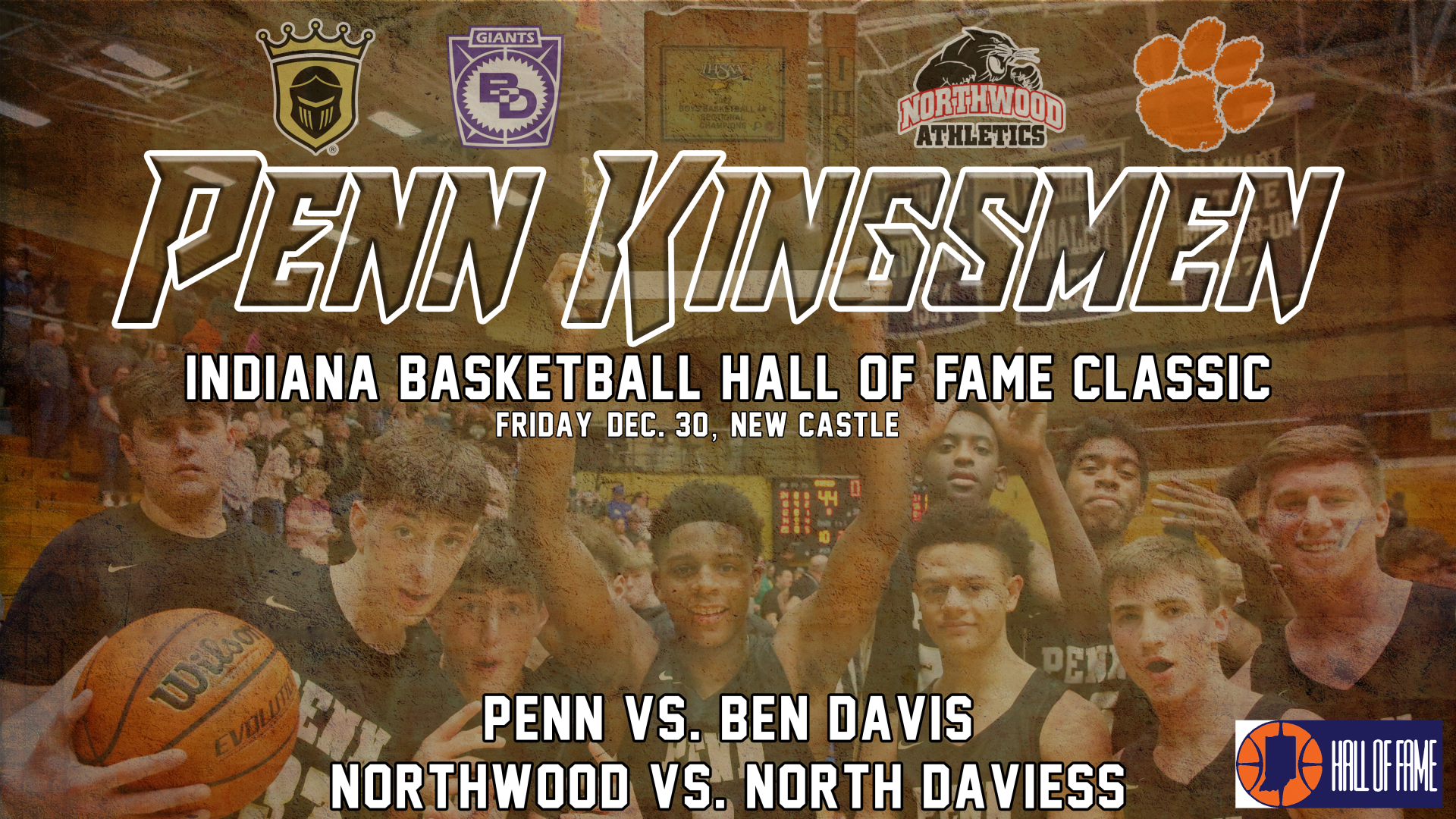 Boys Basketball Hall of Fame tickets go on sale in the Penn Athletic Office from 8:30 a.m.-4 p.m., Monday through Friday (Dec. 19-23).
NorthWood opens the Hall of Fame Tournament against North Daviess at 11 a.m.
Class 4-A powers No. 2 Penn and No. 1 Indianapolis Ben Davis clash shortly after the NorthWood-North Daviess game.
The consolation game is set for 6 p.m., followed by the Championship.
The Hall of Fame games are played on Friday, Dec. 30, 2022, at historic New Castle gym.
A percentage of the tickets purchased at Penn will go back to Penn. Save waiting in line and support Penn by purchasing tickets ahead of time.
Tickets will also be sold at the home Boys Basketball game vs. South Bend St. Joseph on Thursday, Dec. 22, 2022.