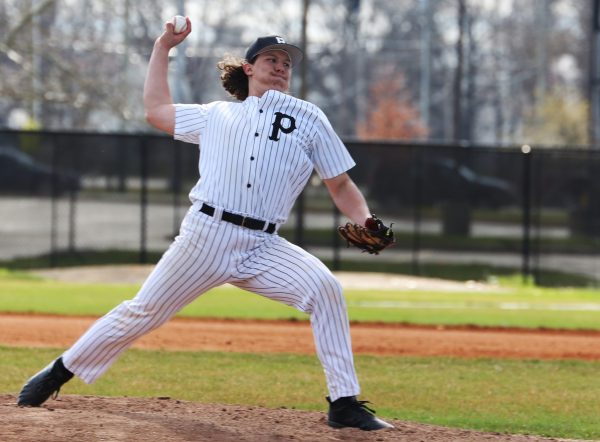 Penn Junior Camryn Szynski threw a one-hit shutout as the Kingsmen defeated Bremen, 10-0, in five innings on Friday, April 12, 2019. The only hit Szynski gave up with in the first inning with two out.
After the first inning, Szynski retired 12 of the next 13 batters he faced, giving up only a walk.
Szynski struck out six and walked three.
Brock Boynton had two hits and three RBIs, and Christian Elswick had one hit and two RBI's. Boynton and Adam Hummel each hit a double.
Kegan Hoskins and Kyle Kline stole three bases each, and Brock Boynton had two steals.