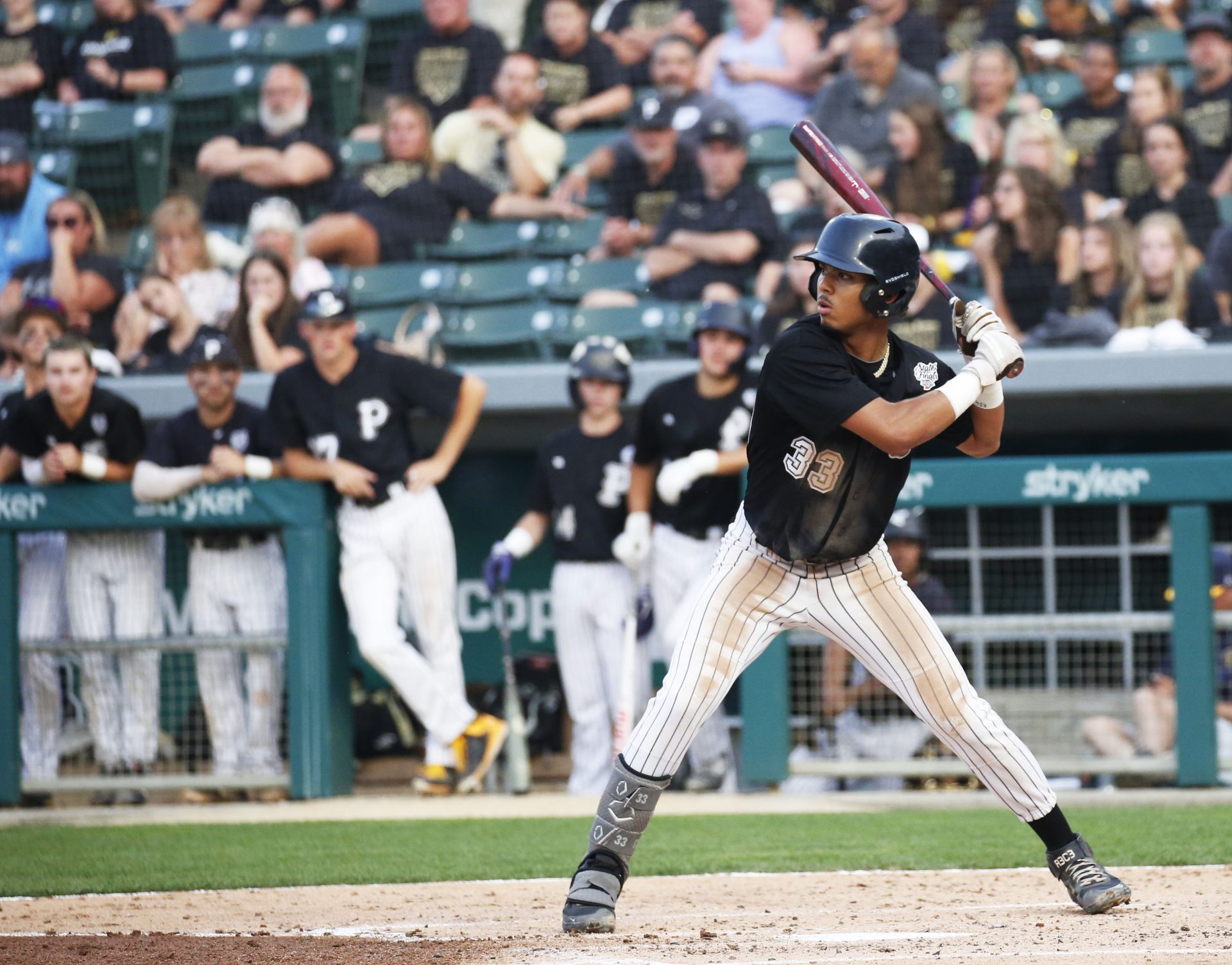 R.J. Cromartie, a two-time State Champion for Penn Baseball, will be continuing his Academic and Athletic careers at the University of Notre Dame. Cromartie is continuing his baseball career playing for coaches Shawn Stiffler, Logan Robbins, Ryan Munger and Seth Voltz.
"Notre Dame has always been a special place to me and it felt like home," Cromartie said. "The culture there between not only athletes, but students as well, was very appealing because they are all there to get their degrees and to see one another succeed. The biggest standout to me was definitely their academics and how well they prepare you for life after college."
Cromartie, an infielder for Penn, said that he doesn't have a preference about where he is playing as long as he is playing. He helped lead Penn to win back-to-back State Championships as a Sophomore and Junior. Cromartie has a batting average of .315 and a Slugging Percentage of .478. Cromartie scored 23 runs and drove in 25 runs.
Cromartie says that Penn has done a tremendous job preparing student-athletes for the next level. He's gotten used to seeing the opponents' best pitching between travel ball and Penn's competition.
"Always being within that competitive atmosphere and seeing the best opponents has definitely helped," Cromartie said.
"Competing for a state title helped me understand the importance of team chemistry, brotherhood, and paying attention to the small details. I think it also helped me understand what the atmosphere will be like at that level."
Penn Baseball Head Coach Greg Dikos said Cromartie plays at an elite level.
"(R.J.) handles adversity in a mature way and is respectful to authority figures (teachers, coaches, umpires)," Dikos said. "He practices with intensity and at game speed. R.J. has a strong passion for the game, especially practice. He is self-disciplined and continues to work on his overall fitness and strength. He has the body typed to handle the rigors of post-high school baseball. His baseball aptitude is off the charts. And finally, R.J. is very coachable. He continues to "think the game" a bit more in terms of strategy, anticipating plays, etc. It has been a privilege to coach him these past three years.