Baseball: Penn to play Mishawaka at Four Winds Field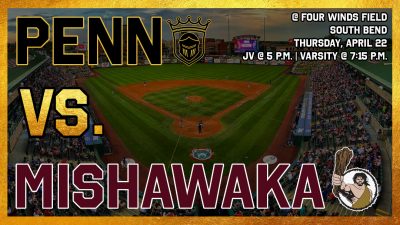 Penn Baseball will take on Mishawaka at the South Bend Cubs' Four Winds Field on Thursday, April 22.
First pitch for the JV game is set for 5 p.m., and then the Kingsmen & Cavemen take over the diamond at 7:15 p.m.
Ticket info to be announced later.